Also had the chance this past weekend to try out the O&B Canteen for dinner at the new TIFF Bell Lightbox at King & John St. before the hoards of film fanatics descend on Toronto for the film festival. The Lightbox is the new 5-storey complex that will be the home of the Toronto International Film Festival. The building will house multiple cinemas, galleries, learning studios, an event space, a restaurant and lounge and the delicious Canteen already nestled in the corner at street level.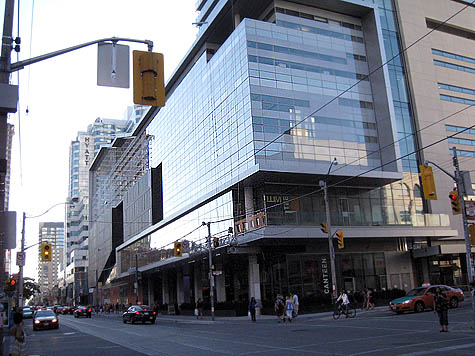 Canteen is a new concept from the Oliver & Bonacini Restaurants. I walk by this building almost every day and once it opened, I was intrigued by the clean design and openness of the space. With glass walls all around and a patio out front, it's a nice place to sit and view the bustling street outside.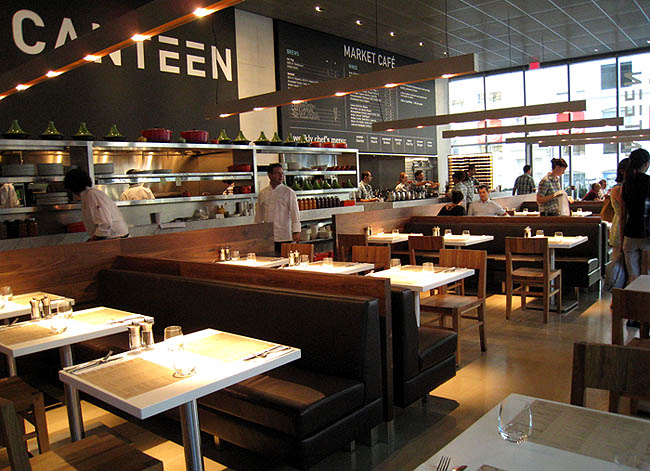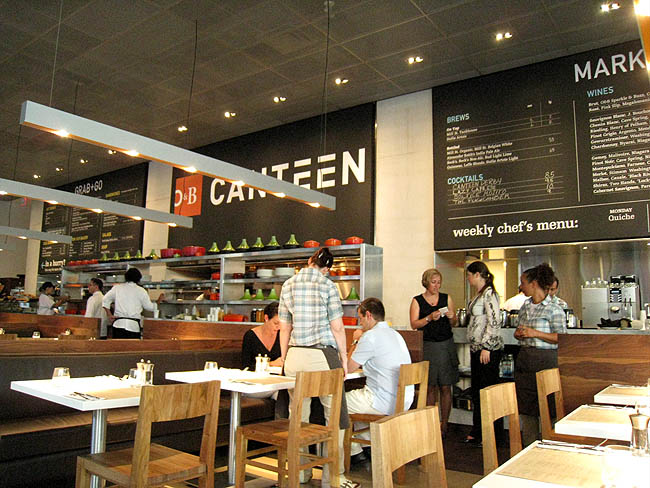 The soup of the day was a gazpacho with watermelon. It came out like a work of art and tasted as good as it looks. Very refreshing and perfect for a hot summer evening.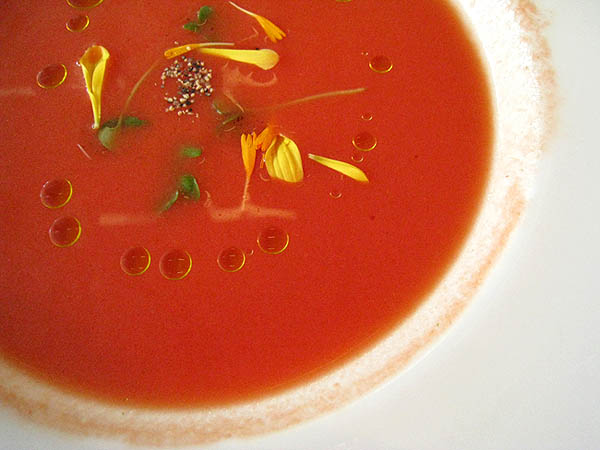 I had Gallo Mussels with white wine, garlic and herbs and fries. Very good for a light dinner. I just wish there was a bit more bread to sop up the tasty juices at the bottom of the bowl.  My friends tried the Gnocchi with braised Ontario lamb and the Mac & Cheese with garganelli, aged Quebec cheddar and smoked ham. A bit salty, but both very tasty as well. One friend wished there was a bit more gnocchi.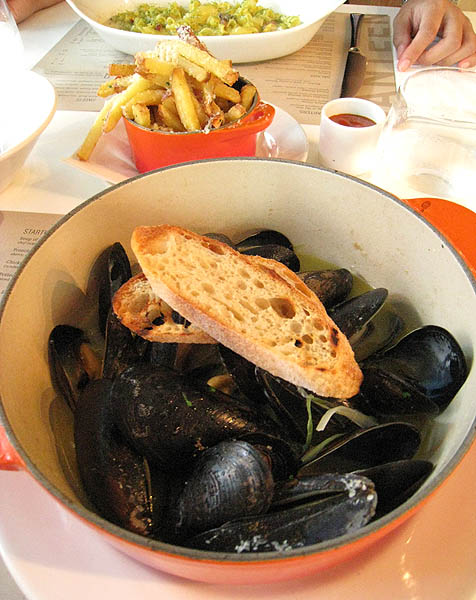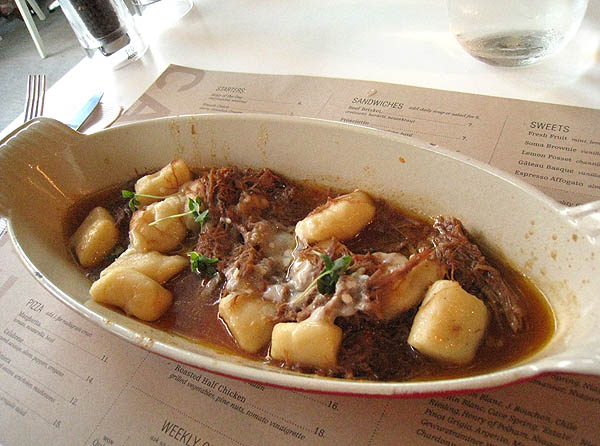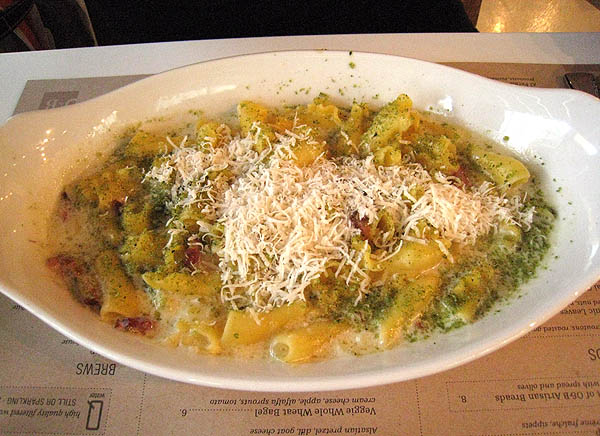 We finished off our meal with 3 delicious desserts (from L to R):  a Lemon Posset (lemon curd), the Gateau Basque (cake with a custard filled center topped with vanilla ice cream) and a Soma Brownie (infamous Toronto chocolate makers). I wouldn't hesitate to order all 3 again…possibly all at the same time.

The also have items available for take-out and their menu can be found here. Canteen is definately worth a try and a welcome addition to the entertainment district.
** Ah yes, "not enough gnocchi" has reminded me that we have to go back and try the Canteen Breakfast Butties, a variety of made-to-order breakfast sandwiches. To me, it's a bit of an unfortunate name, but I guess it's honest, cause that's where all this delicious eating is gonna go! Ugh…maybe if I walk up the escalator, I can indulge again

~ Lurgs