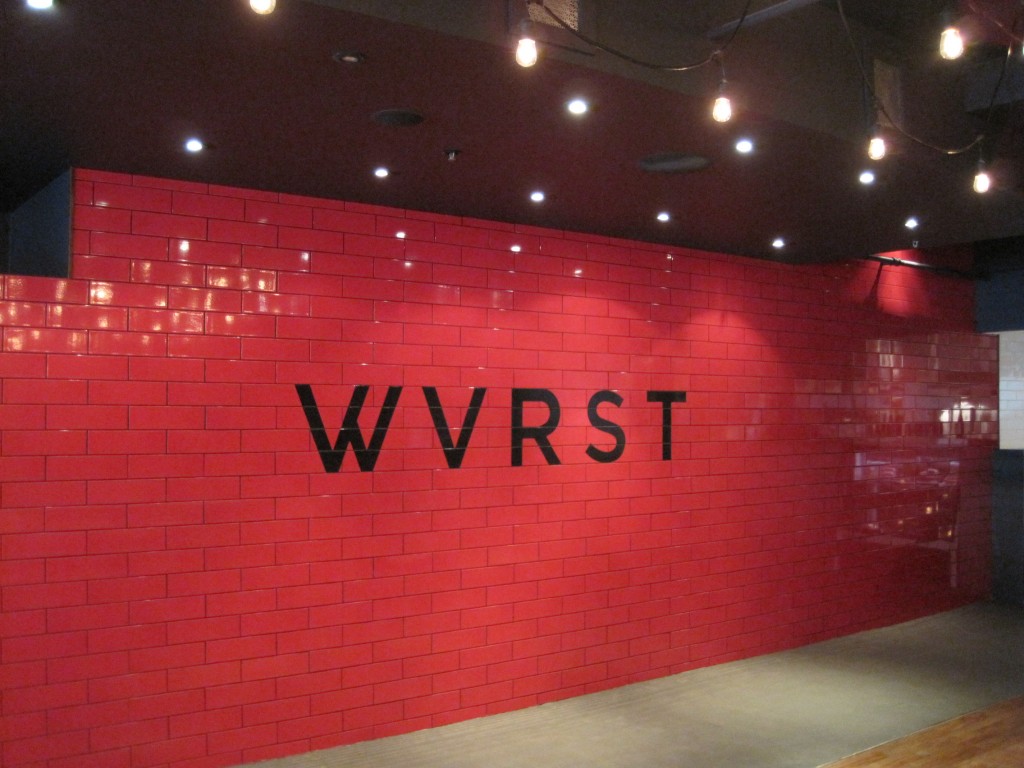 So I've been hearing about this place and thought I needed to check it out ASAP because I love me some sausages. Getting there turned out to be a royal pain in the ass because there was so much construction going on downtown and part of King St. was closed down for a movie production…ANYHOW, summer is construction season, so if you can, take TTC peeps.
You can't miss WVRST with its bright red signs outside the black building. Upon entering, I was impressed by their open space; with communal tables and benches and a bar at one end. What I loved most was the subway style wall on one end and the string of lights throughout the ceiling that gave it a kind of festive/celebratory vibe. We went around lunchtime and it was surprisingly kind of empty. But I suspect they do most of their business at night.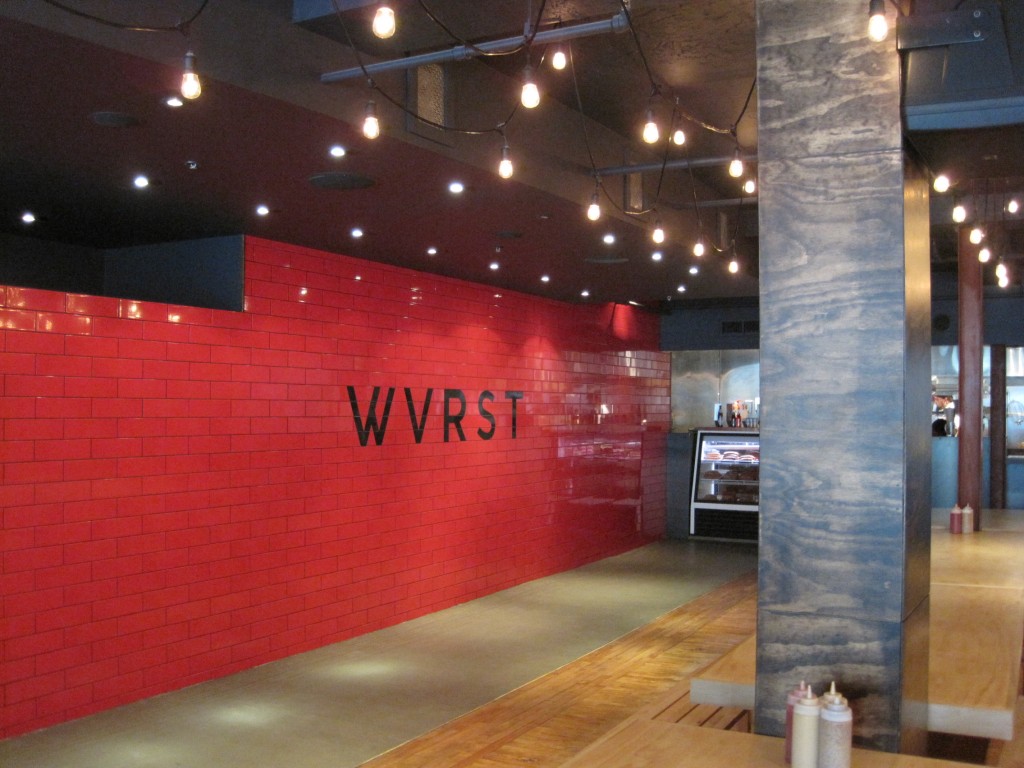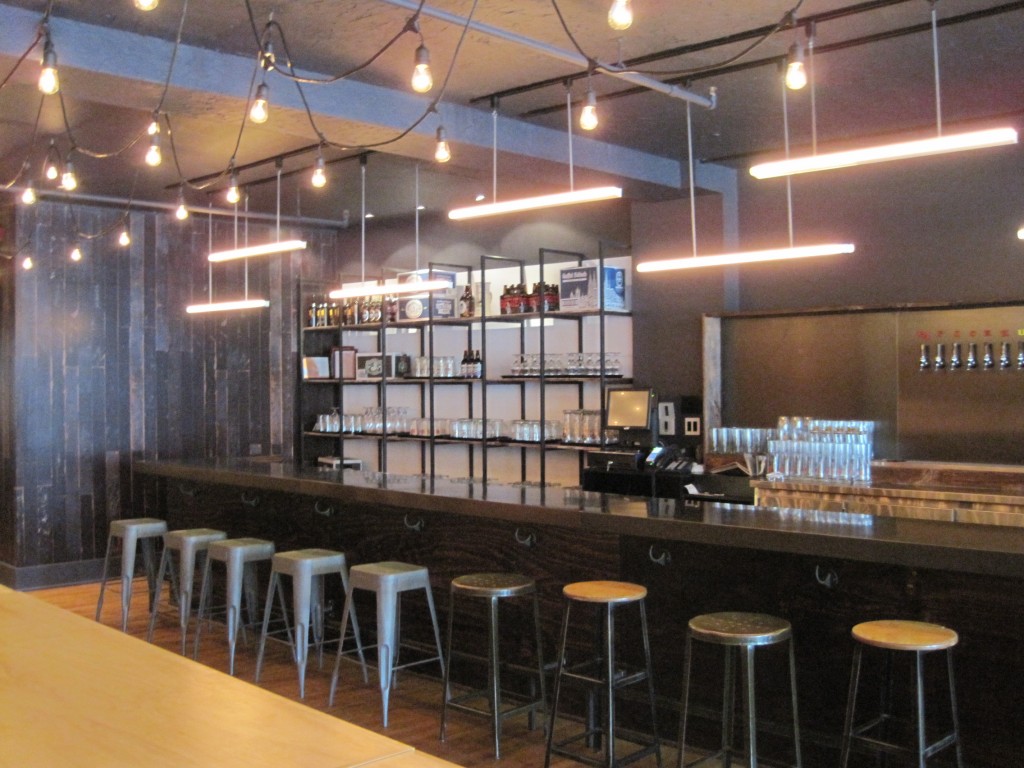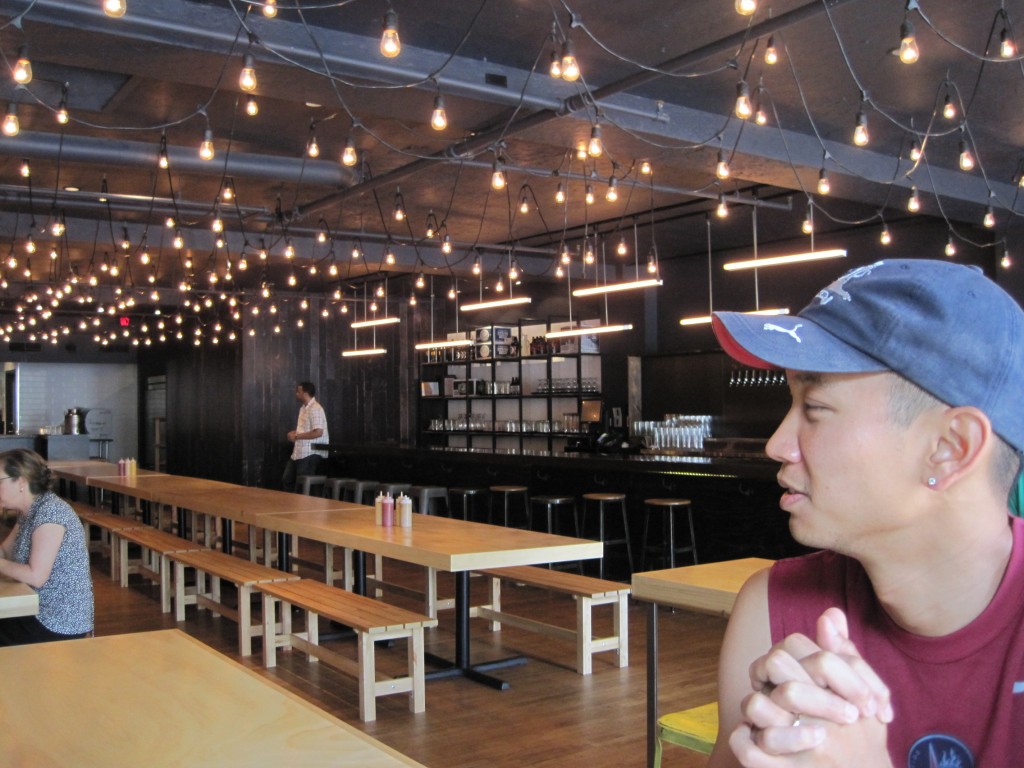 I ordered the duck sausage with caramelized onions and sweet peppers, while Jeff got the venison (he wanted kangaroo but they were out!) with sauerkraut and sweet peppers. We also ordered a pint of Beau's and Grand River and shared some duck fat fries. As you can see from the pic, my bun was pretty burnt…way more than I liked…but aside from that, I really enjoyed the sausage! Was very filling (as you would imagine a rich meat like duck would be)…and I tried a bit of Jeff's venison which was delish! The fries were pretty tasty and you get 2 dipping sauces. We got the WVRST spicy and the maple/rosemary for a bit of sweet. The maple/rosemary was too oily and I would not get it again.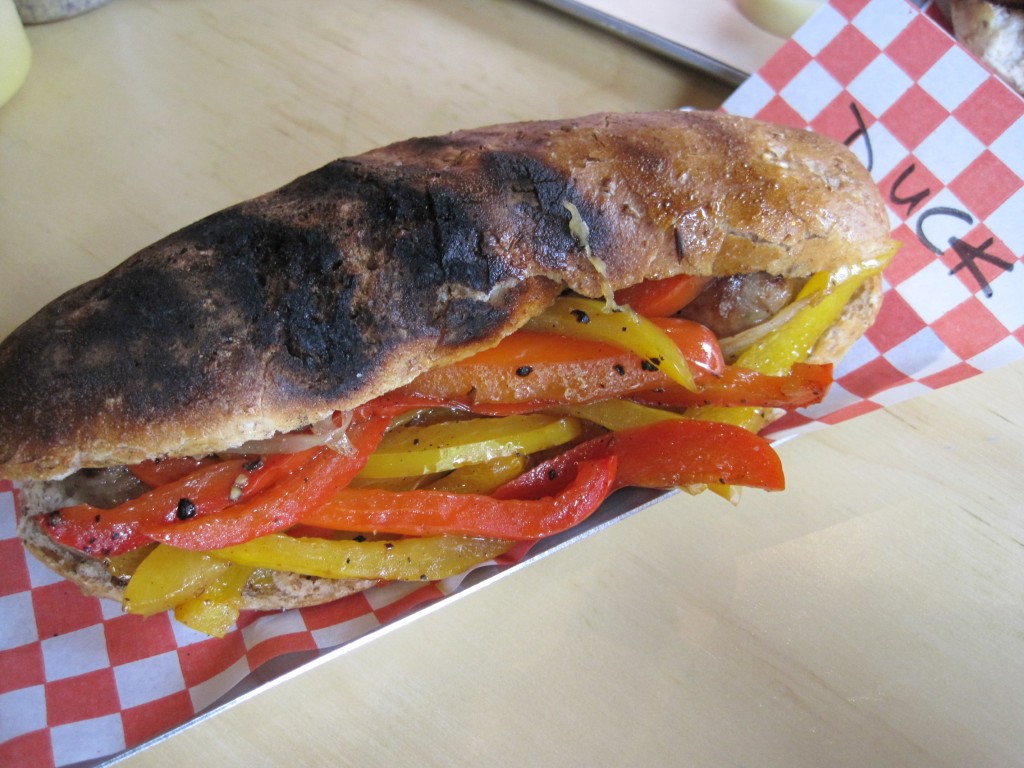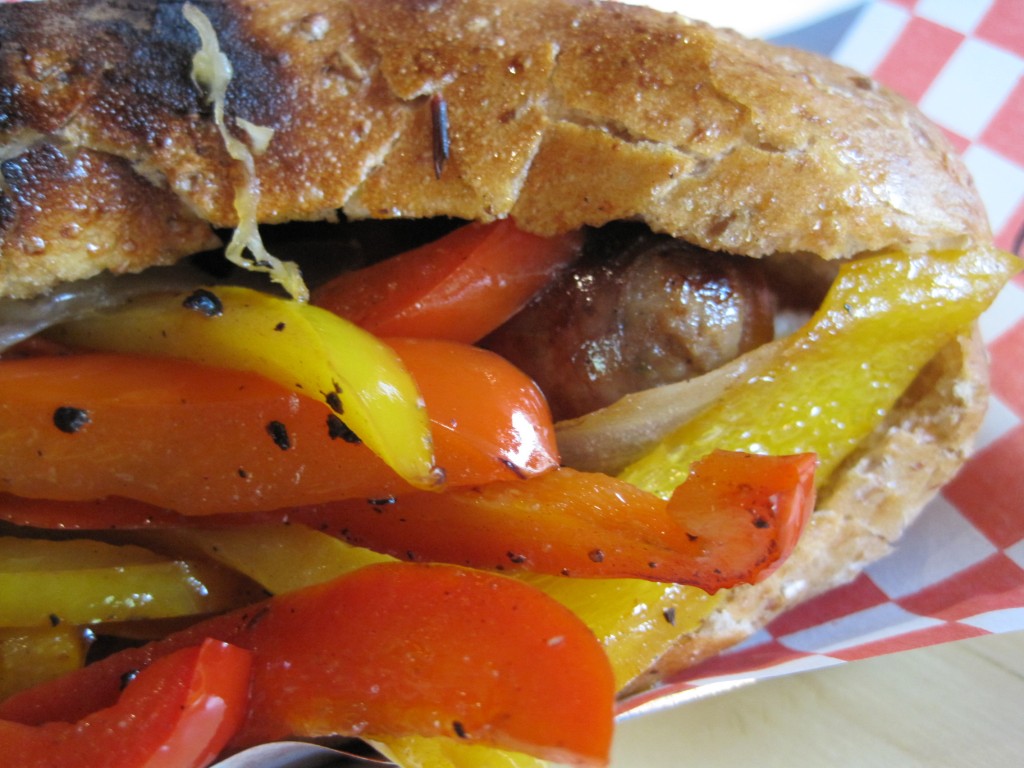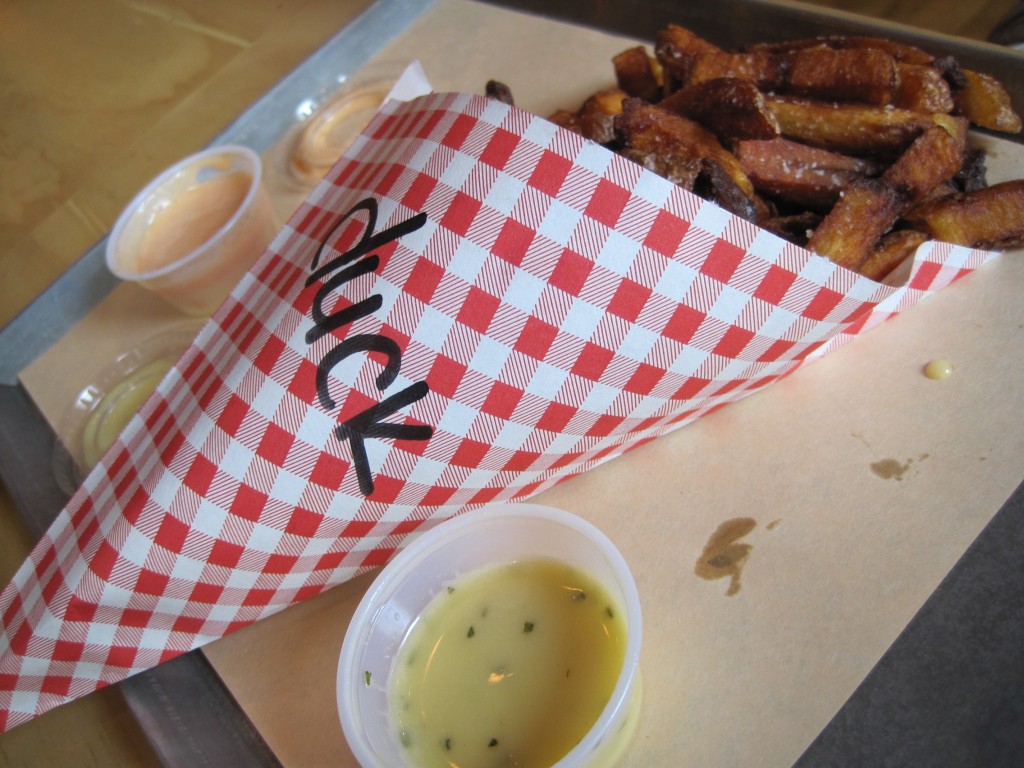 Since we ordered game meat, it was a couple of dollars more than the "regular" sausages but totally worth it I think. Our bill was $44 before tip. I've read some mixed reviews referring to the price…but I mean this isn't your street meat sausage stand! I think the beer list is pretty extensive and for the most part comparable to other restaurants' prices (though if I can get Hitachino Nest for $3.50 at the LCBO, I think I'll pass on the $6.50 mark up).
And personally, I think it's nice to tip them in the jar at the front (which was sadly pretty empty). There are people who come out and serve you your food, clean up, and ask how the food is…so don't let the ordering cafeteria style be your excuse for skimping on tipping! I'm definitely coming again, beer and sausage, you can't go wrong. ~yy
p.s. WVRST you need to add cheese to your toppings. CHEESE PLEASE!