Been away from the sweatshop all summer and now it's time to get back into the swing of things while Yvo's enjoying some time away too.
Earlier in August, Yvo booked us to see a taping of a new CBC cooking show: In the Kitchen with Stefano Faita that will begin airing on Sept. 19th. It was quite interesting to be part of a live studio audience and watch how a show is put together. Stefano is energetic and charming, and I hope his show does really well. He showed us how to make "One-Pot Meals" . A tilapia dish, a thai stir-fry and pot au feu (pot upon a fire), a traditional Quebecois beef stew.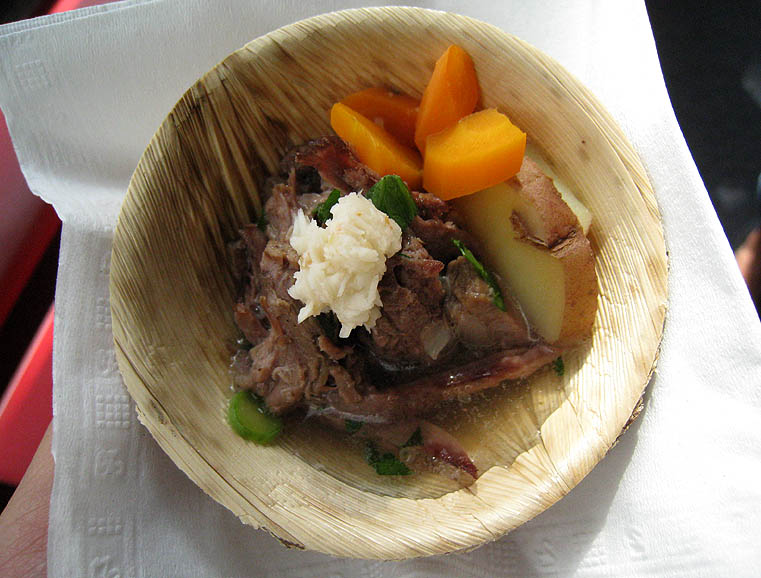 We got a taste of the pot au feu afterwards and it was very good. It would hit the spot on a cold day with some bread to sop up the juices.
**Update: Oooo…the show has aired! Check it out here **
We also won a hockey game during a lull in the taping when they handed out some prizes. They called for the most interesting food item in your bag and I had a bottle of Protos wine all the way from Spain that I was handing back to Sophia that day. Viva Espana! and good luck to Stefano on the new show!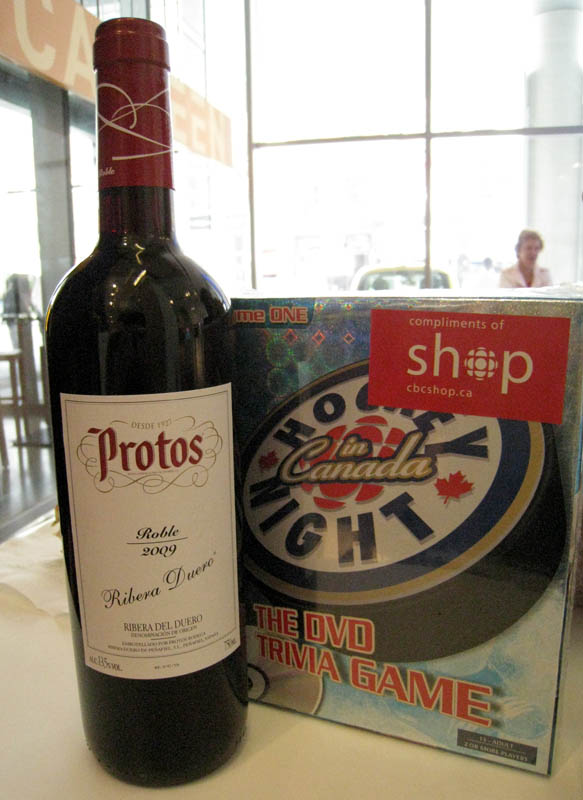 Soph and I also went to MEC to look for something and we saw Michael Sheen shopping too. haha…"future-husband Wesley"! What a day!
~ Lurgs