Hello Sweatshoppers!  It's been a while…rack it up to laziness and malaise. ..maybe we've been enjoying life too much!
As we enter the winter season with less daylight and my late hours, I finally made a light box  so I could take photos of items for my shop. I wanted something cheap and collapsible that I could easily stow away so I checked out some tutorials for ideas.
I decided to follow the basic idea of the cardboard box solution, but constructed my own box shape with pieces of foam core and matte board leftover from old school projects. I figured out which was the best way to fold it up and hinged the edges with packing tape. White plastic tablecloth from the dollar store was perfect for covering the windows on the top and sides, and there's plenty leftover if you ever need to replace  them.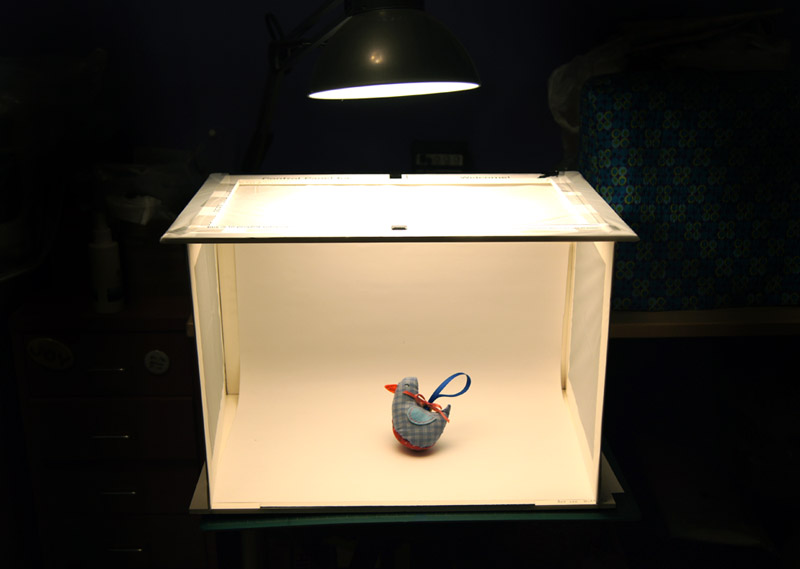 Works quite well for $1 and salvaged materials. I still need to play with the levels and colour balance of the images after in photoshop, but I think this will serve my purposes.  ~ Lurgs