Getting into the Christmas spirit with some paper lanterns! Found the tutorial online and thought of trying it out. It requires some patience in cutting and folding, but it's pretty easy to put together.  I used 90lb. sketch pad paper for the smaller star which was easy to fold and cut, but relatively sturdy enough to attach to the string of lights. The larger star was made of dollar store bristol board which also worked well, but the holes are a little harder to punch.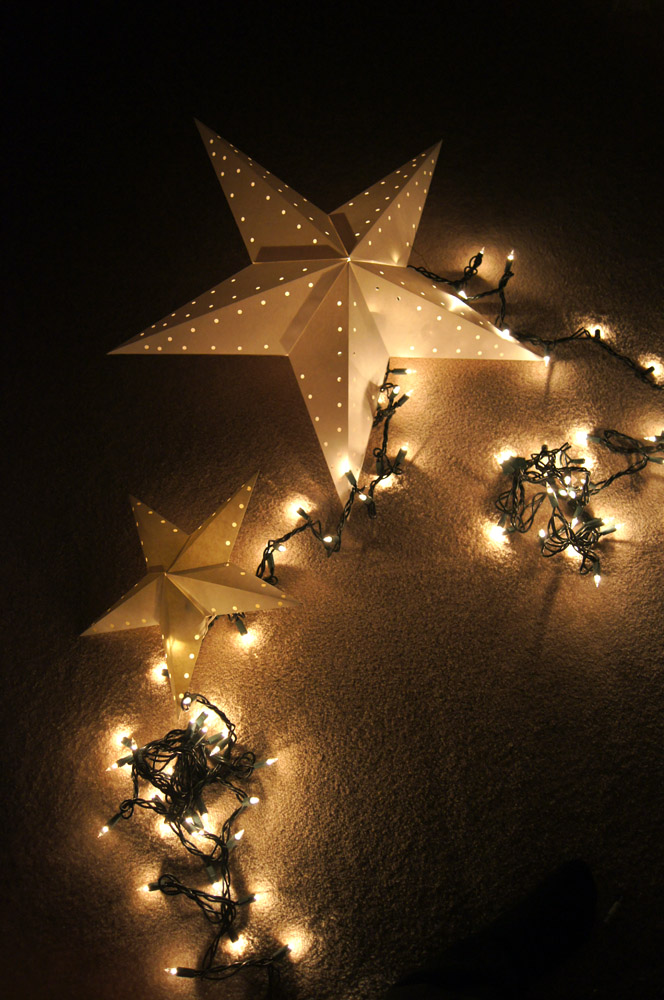 Here's the tutorial with template. I doubled and quadrupled the measurements for my requirements:  http://www.homemade-gifts-made-easy.com/paper-star-lantern.html
And another simple star to add to the mix: http://annekata.com/2010/11/tutorial-super-simple-paper-stars/
Turned out pretty good!