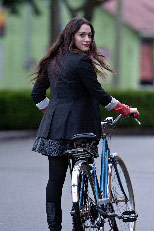 The Toronto International Film Festival is in full swing and I had the chance to check out Daydream Nation by first-time director Mike Goldbach. A teenage girl (Kat Dennings) moves to a small town and deals with being an outsider, starts a love triangle, and all while a serial killer is on the loose. It was beautifully shot and had a great cast and you can see a trailer here. Almost makes me want to buy a bike and ride leisurely through a small town.
We then headed to the Senator Cafe for brunch (ah, breakfast food is always great!). It's Toronto's oldest restaurant. It has lots of great breakfast choices and cozy booths to enjoy your meal in. Sorry, no pictures, cause we were too hungry and wolfed down our bacon and eggs, but definately worth checking out if you're in the Dundas Square area.
The rest of the afternoon was spent browsing and window shopping, getting ideas for future projects. While wandering in Yorkville, we may have inadvertently started a rumour, as people had gathered around a cafe, speculating on which celebrity was inside. (It was definately not Joshua Jackson in that cafe).


After our wanderings, we stopped for a snack at Crêpes à GoGo! So delicious! So French! it's like snacking in Paris!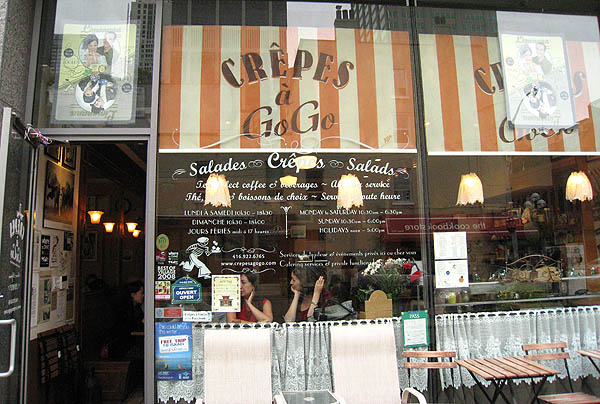 There are both savoury and sweet crepes to choose from and they come piping hot, folded into mouth-watering packages and delivered into your awaiting hands. Here's my Julia crepe — dark chocolate with raspberry jam!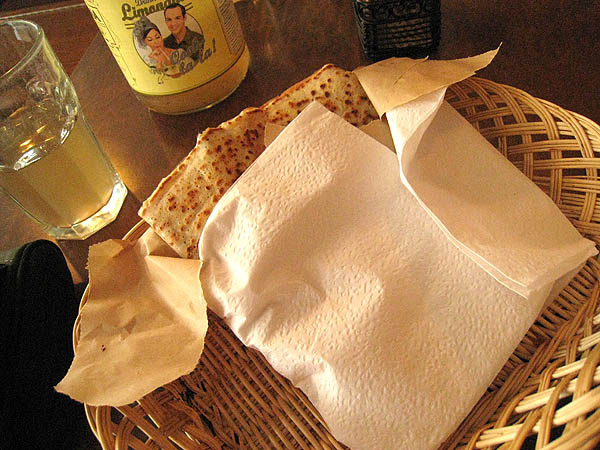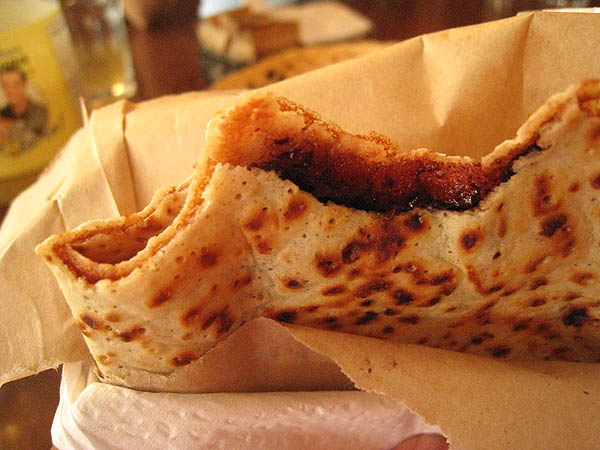 And no visit is complete without a taste of the refreshing Limonana. This is their own unique blend of lemon, mint and cane juice. Not too sweet and perfect when you're parched.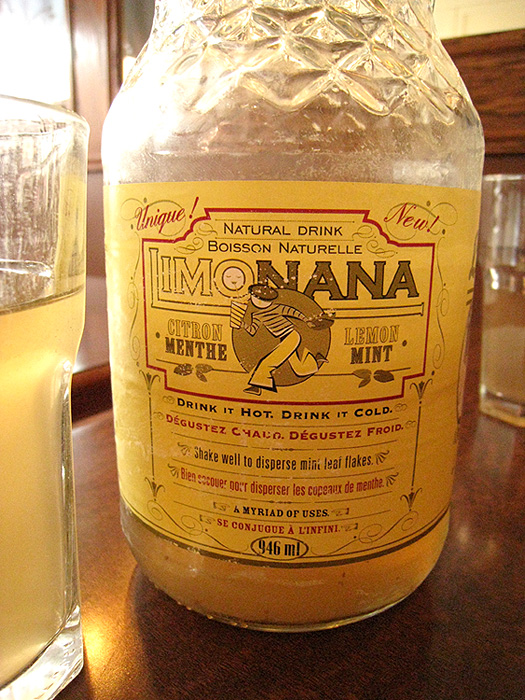 And finally, before we headed home, we caught a glimpse of Mr. James McAvoy here for the premiere of the Conspirator.  Eyes so blue! He and Robin Wright were very patient and kind, making their way down the long line of fans and posing for photos.
**I was so happy with my shots. I was swift! I was nimble! I floated through the crowd, getting in close as he kindly made his way to the far ends of the crowd. I learned everything I know from Denninja (celebrity photo master) who coached me through my Ewan encounter and leaped through the crowds like a gazelle.
Just a thought for any movie producers out there…."A Weekend in Narnia". Mr. Tumnus deals with a visit from his crazy cousin Kieran? Polar opposites learn from each other's strengths and overcome obstacles.  (ok, I haven't seen Dinner for Schmucks, but doesn't this pair scream comedic potential?) ~ Lurgs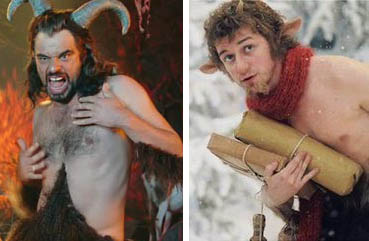 Tags: Crepes A Go Go, daydream nation film, James McAvoy, Senator Cafe, TIFF