We're entering half-time here at MLSS and we're ever grateful for our 2.5 readership, so as a small thank you, we're having our very first GIVEAWAY!!
You'll get the items below shown in the pics. A sweet item from each of our shops! A sweet ice cream cone necklace from PS I Heart You, and an ice cream cone and a popsicle pin-back button from Cunning & Crafty.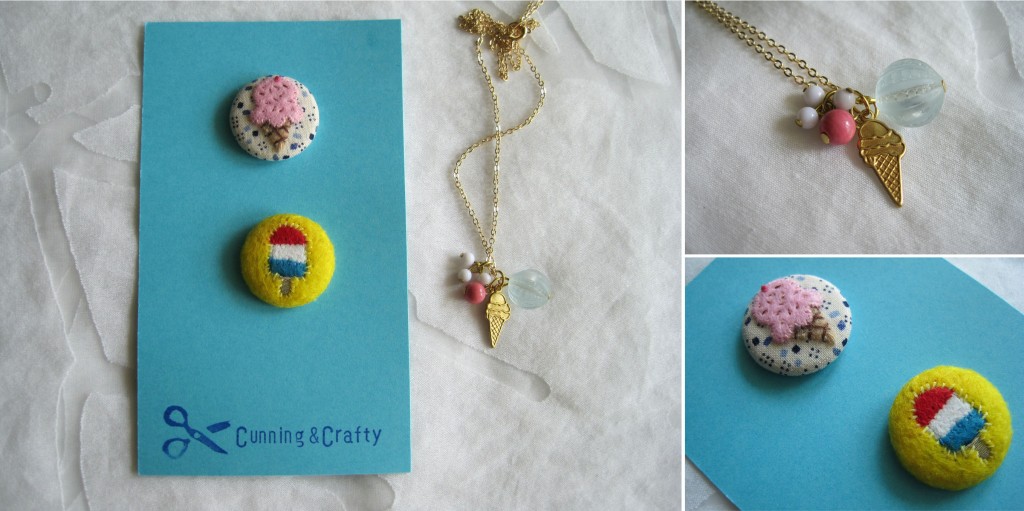 It's very simple to enter. Just post a comment here telling us your favourite ice cream flavour. If you tweet or blog about it, please comment back here with the link or your twitter name. From the comments, your name will be entered in a draw.
The Winner will be picked on Saturday October 9th EST evening using random.org.
Thank you and good luck!
YY and Lurgs
** This contest is now closed! Thanks everyone for participating!**
Tags: cunning and crafty, etsy, giveaway, necklace, p.s. i heart you, pins