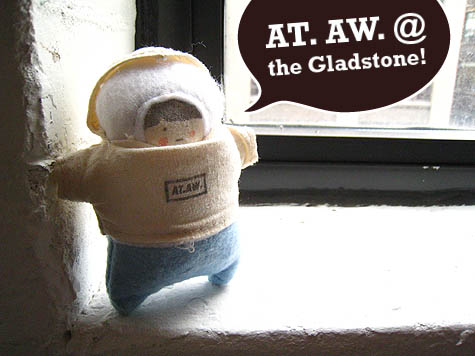 Eric of AT.AW. will be showing at Gladstone Hotel's upArt show from Friday, Oct. 29th – Sunday, Oct. 31st.  There's an opening reception on Thurs. Oct. 28th from 7-10pm. Here's some of there work from  a previous post. There's a $5 admission fee

but worth checking out, he's going to unleash a new art toy! And looks like there will also be other interesting artists present.
**Also spotted, some of Denture Thief's plush toys and Shannon Gerard's Plustaches available at the Drake General Store. Great place to browse for interesting things!
Tags: AT.AW., denture thief productions, Drake General Store, gallery show, Gladstone Hotel upArt, Orphans Plush, Plustache