Foodhogger was right! Mitzi's Sister (1554 Queen St. W in Parkdale) was the perfect place for a lazy weekend brunch on a cold, cold winter's day. Just get a load of my challah french toast with the topping of the day: chocolate and cherries! nom nom nom nom!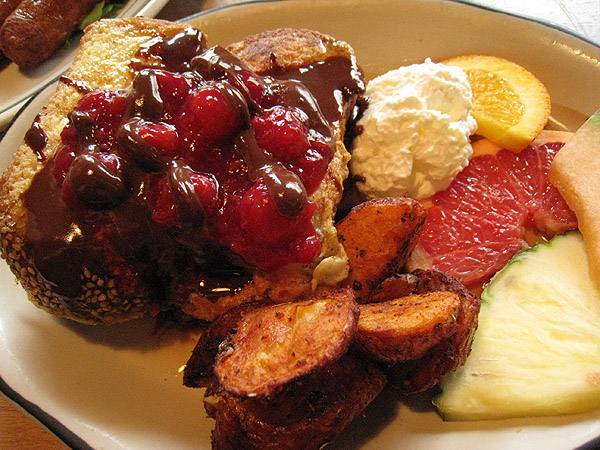 M had Mitzi's famous Oatmeal Buttermilk Pancake, which elicited an "OH MY GAWD!!" of food ecstasy on first bite. See, she wouldn't let my photography interfere with her food eating.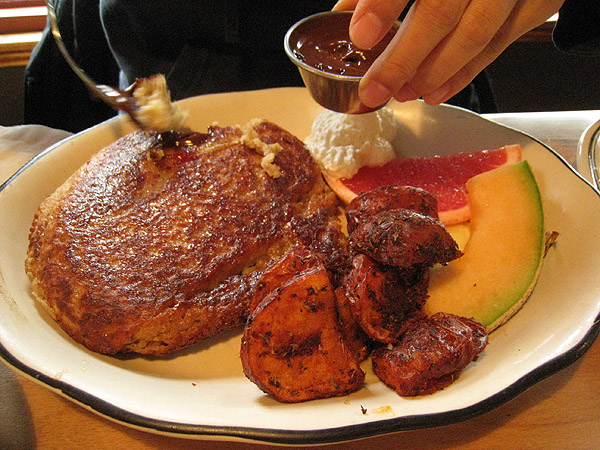 Also some cool paper cut-out designs on coloured tissue paper hanging in the back. Can't wait till the weather warms up so we can enjoy the patio.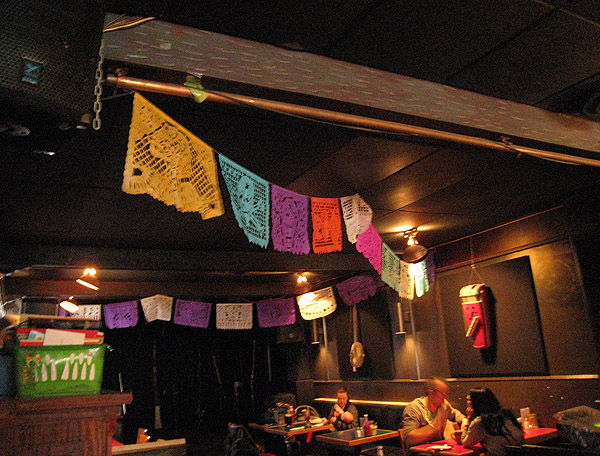 Check out Foodhogger's review for more picts.
Tags: Mitzi's Sister, Parkdale restaurant, pub brunch Toronto