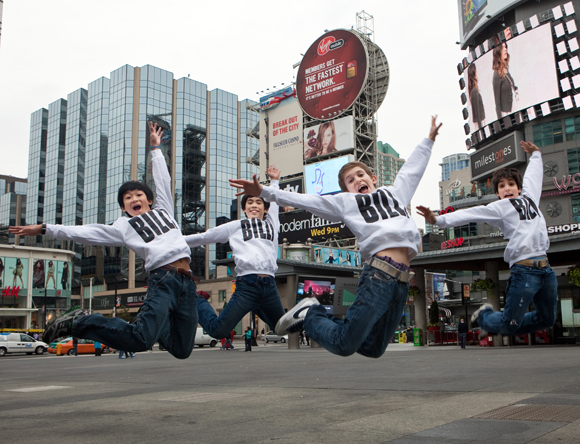 (photo from Urbanebloc)
Got the chance to see Billy Elliot the musical last night thanks to the OH and it was great! Very entertaining and touching.  Of course the young performers were all exceptional! Billy (last night played by Cesar Corrales) is such a multi-talented performer and so strong throughout the show. Another scene stealer was Dillon Stevens who played Billy's friend Michael and was a delightful spark on stage. All in all, great show that's well worth seeing.
I did miss A Town Called Malice and will always have a soft spot for Jamie Bell. (haha…I could only find a Spanish version to embed).
Also, Billy's angry dance from the musical reminded me of Bret's angry dance. I think everyone should have a non-destructive angry dance. No angry words or harsh reactions…Just dance it out people!
Tags: angry dance, Billy Elliot, Toronto musical