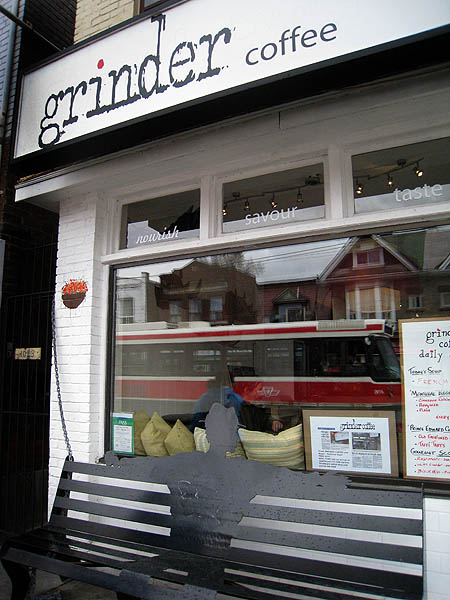 Stopped with some friends to pick up some coffee at Grinder on Gerrard. It's a cosy little cafe with lots of tasty looking treats. Too bad I was already stuffed with a burger from the Great Burger Kitchen down the street, but these cool  animal trophies on the wall caught my eye.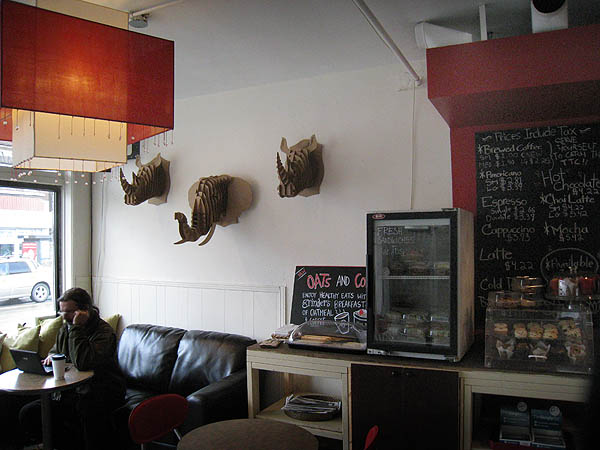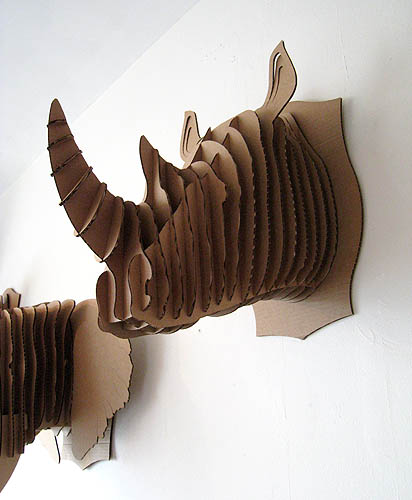 After some googling, I believe they're from Cardboard Safari, a company in Virginia that sells a variety of laser-cut pieces for assembly from recycled cardboard. Some nice eco-friendly wall art or free-standing sculptures  for any space.
It's been a temperamental day with sunshine, yet chilly weather, sudden darkness and pelting hail that made my face sting. Just snapped a few shots of some joyful characters near the bridge at Gerrard and Carlaw that brightened the day.