Give some love to Bob's Burgers, a little known show that premiered this year. If you're amused by off-kilter, low-brow humour, as I usually am, the Belcher family is for you! Bob and his wife Linda run a burger shop with their 3 kid: Tina, Gene and Louise. The voice talent is great, especially the amazing Kristen Schaal as bunny-earred Louise. I've gone back to watch the episodes again as I wait for season 2.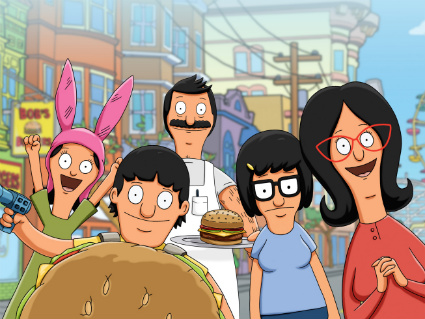 Here's a link for episode 1: http://s7icky.com/tv-shows/bobs-burgers-season-1-episode-1/
For American friends: click here.
For the Canucks: Bob info (tho Global stopped posting videos..boo!)
Give them a chance! ~ Lurgs