Had an excellent and delicious weekend a few weeks back hosted by C&D. So many great graphics and yummy foods. We were schooled in the Eastside vs. Westside tastes in barbeque, sampled some shrimp and grits, and all the other great things the South has to offer.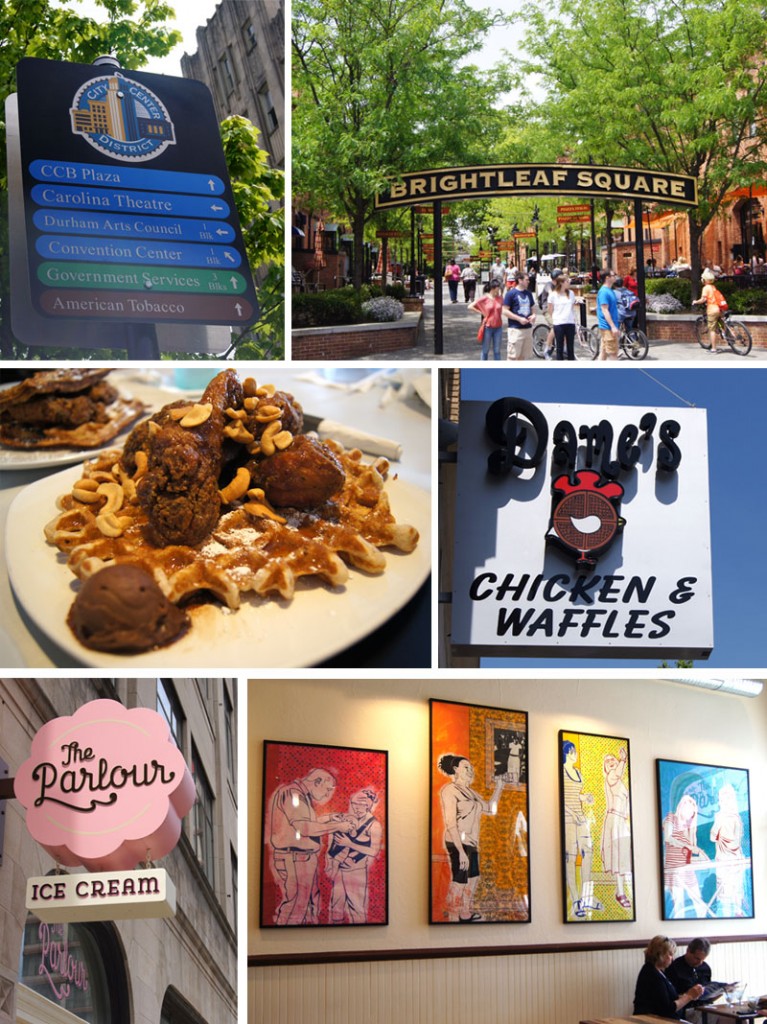 Chicken and waffles were the first things on the menu at Dame's Chicken & Waffles. Pictured is the 'Light Brown Leghorn' – 4 chicken legs on a classic waffle drizzled with caramel and cashews and a hazelnut Schmear. "Schmears" (don't you love saying it) are Dame's own flavoured butters, a dallop on the side of each waffle.
While looking for popsicles, we found instead the Parlour ice cream shop which had a display of art from Dave Alsobrooks.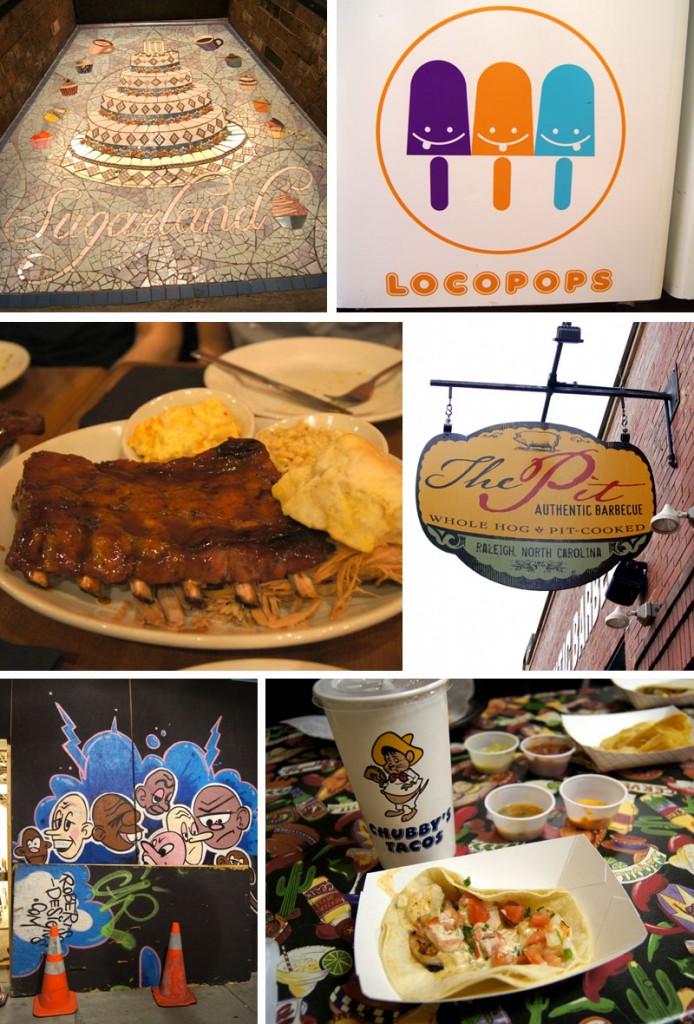 We did eventually find those popsicles at Locopops! My mango chili popsicle was perfectly refreshing for the balmy Durham weather. For our barbeque experience, we went to The Pit for ribs, pulled pork, mac & cheese, biscuits and one of the best corn breads I've ever had (served in a piping hot skillet with maple butter). We rounded off the weekend with tacos and sweet tea at Chubby's. A pretty perfect weekend says my belly!