It's that time of year again, where I drop a lot of dough to line up and watch some films. The Toronto International Film Festival is in full swing, and I do find it a thrill to be in the audience as a director giddily presents the premiere of their labour of love.
It was an honour to see the world premiere of Song of Sea yesterday, a story of a brother and sister in their fantastical journey dipping in Irish folklore. Each frame is a beautiful rendering that you want to freeze-frame just to study all the details and humour (I especially love Ben's hand-drawn map and how he sees the world). The film was written and directed by Tomm Moore and created by Irish studio Cartoon Saloon who are also the creators of The Secret of Kells. The story is as rich and lush as the images.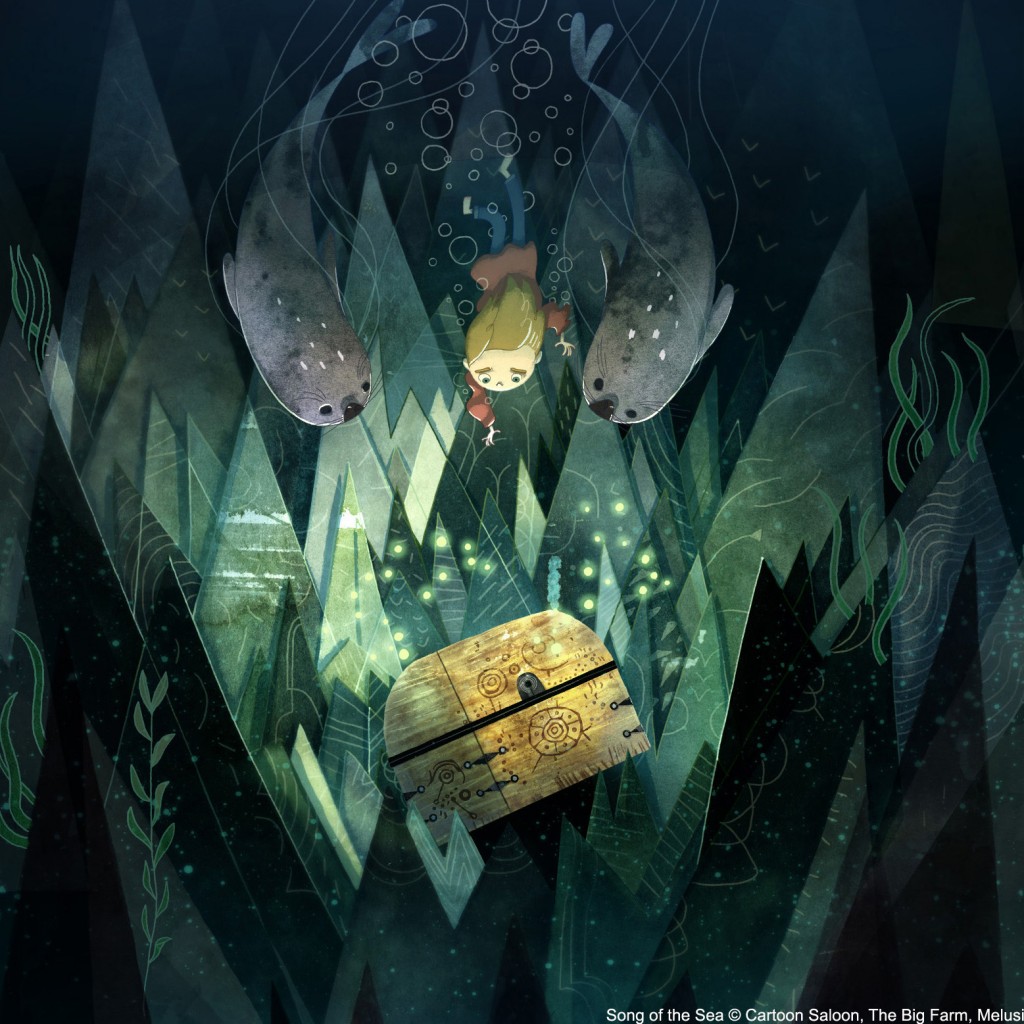 You can learn more from the Cartoon Saloon website and production blog: http://www.cartoonsaloon.ie/2009/06/feature-films-song-of-the-sea/
Seek it out when it comes to your town!
I also noticed the voice of the main character was David Rawle of Moone Boy! Also a funny series worth checking out: http://www.sky.com/tv/show/moone-boy
Tags: cartoon saloon, song of the sea, TIFF