S has started her own craft project — a granny square afghan! (She needed something to do while she watched Fringe). Here's a few squares she's completed already and she's on her way to becoming a crocheting machine. It's simple to do and it's gonna be a perfect blanket for summer naps or to wrap herself in for more Fringe viewing.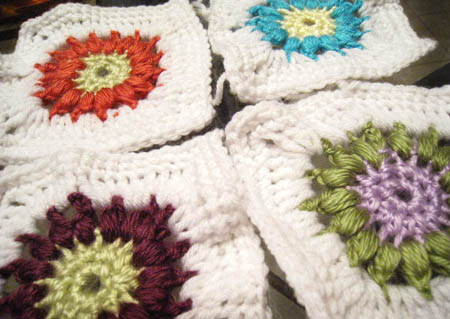 There's some great samples of granny square afghans here.
And some patterns here if you want to start your own!
~Lurgs
Tags: crochet, granny squares