YY: Lurgs scored us some complimentary tickets for the One of a Kind Spring Show at the Direct Energy building so we figured we'd go and check it out and I immediately thought: blog! opportunity. I'm not really in the market for anything, particularly at the OOAK show where it's notorious for breaking the wallet. However, it's always nice to look around and find inspiring ideas! We made our way from end to end, marking off any designers we liked so we could visit them again. One particular "rising star" caught our eye at her little booth.
Denture Thief Productions starring Amanda Ho!
She had a very nice helper (and great salesman), Jay, who had loads of sweet things to say about the artist. I'm a big sucker for embroidery. And tweed/herringbone. And skulls! So combined altogether = LOVE! Also, great colour combinations.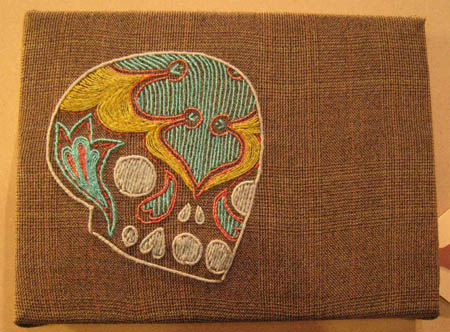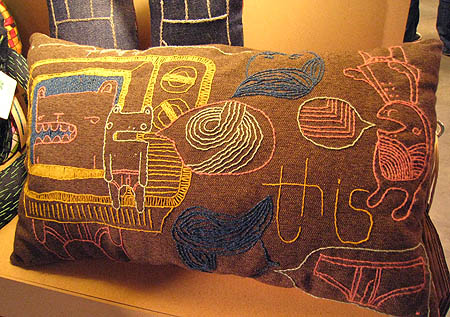 Lurgs: Amanda Ho's work was definitely one of the high-lights of the show for us. Check out these detailed embroidered pieces. The pillow (above) was exquisite, but just for display as it took her a week to complete!
The embroidery carries on to some of her stuffed dolls. Just love the texture and design of these monkeys and bats.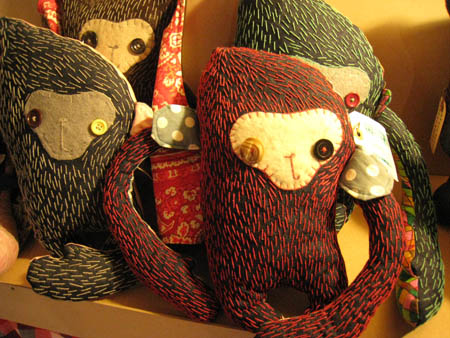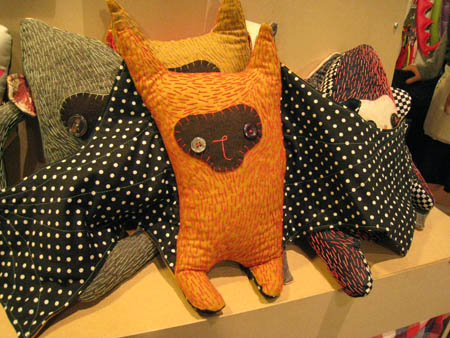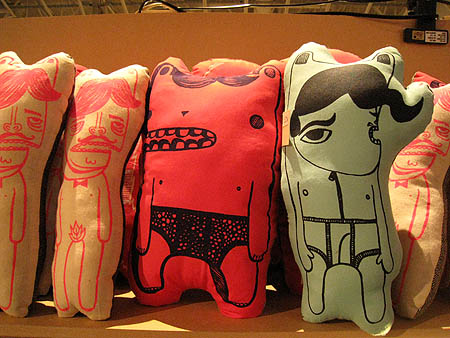 Lurgs: We both scored skull pins and a stuffed doll each! Mine (hairy in underwear) is sitting at my desk as we speak. He makes me happy every day and all who pass wish that they too, have an underweared creature to hang out with.
YY: I love my skull pin! My stuffed doll (the embroidered "oney" because he's a bunny shaped as a one) is on my bed.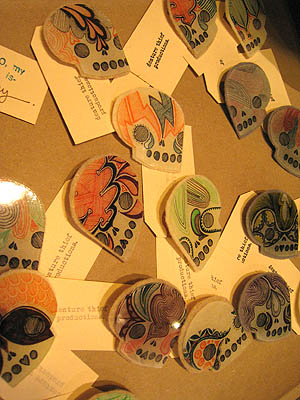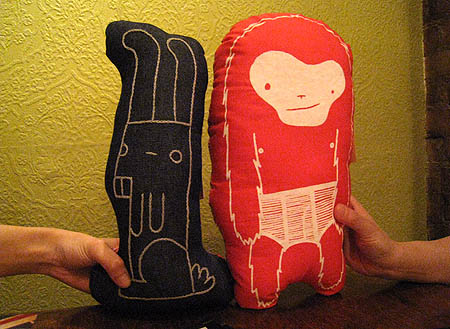 Lurgs: Her attention to detail even carries into the bags we carried our loot away with!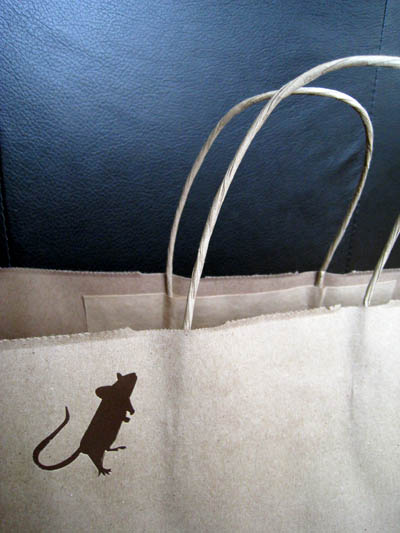 We totally recommend Denture Thief and as you can see, we're huge fans! After all, we did go back to the booth THREE times during our OOAK adventure. You can read more about her work here. If you would like more information please contact Amanda at: denture_thief@hotmail.com. She's very laidback and sweet!