It's that time again! Arm yourselves with sunglasses and some water and check out the Toronto Outdoor Art Exhibition at Nathan Phillips Square this weekend. It's a scorcher out there! The show seems a bit smaller this year, perhaps due to the construction at city hall, and they're not using the full lawn area, but still quite a bit to see. It's on Fri. and Sat. from 10:30am – 7:30pm. and Sun. from 10:30am. – 6:30pm. I had the chance to run through quickly today and here are a few things that caught my eye (sorry, I gravitate towards the plush and sewn).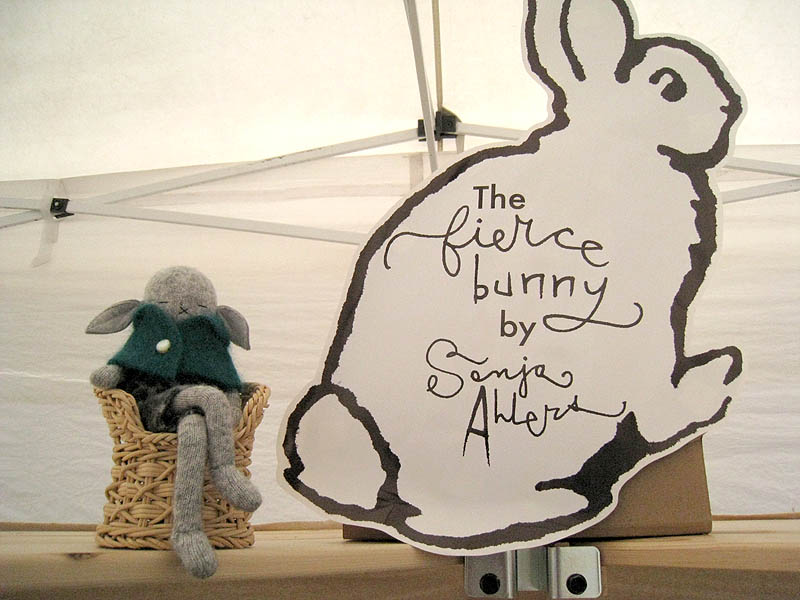 The Fierce Bunnies by Sonja Ahlers are incredibly cute,  handsewn bunnies made from deconstructed vintage sweaters. They go through an intricate process and nothing goes to waste! They seem calm and quiet, but somehow I feel I don't want to wake these bunnies. You can see more of Sonja's work on her website: http://www.sonjaahlers.com  I've also seen her work before at the Magic Pony shop and bunnies are also available on her etsy store.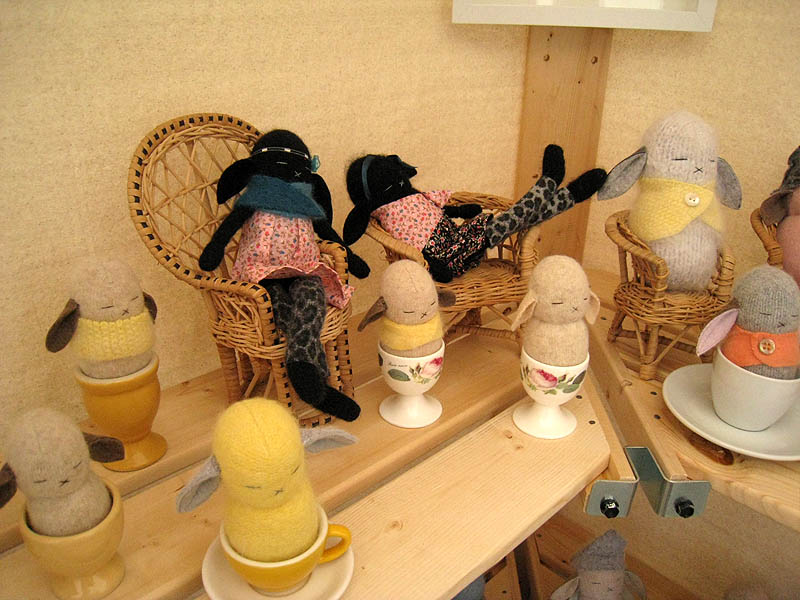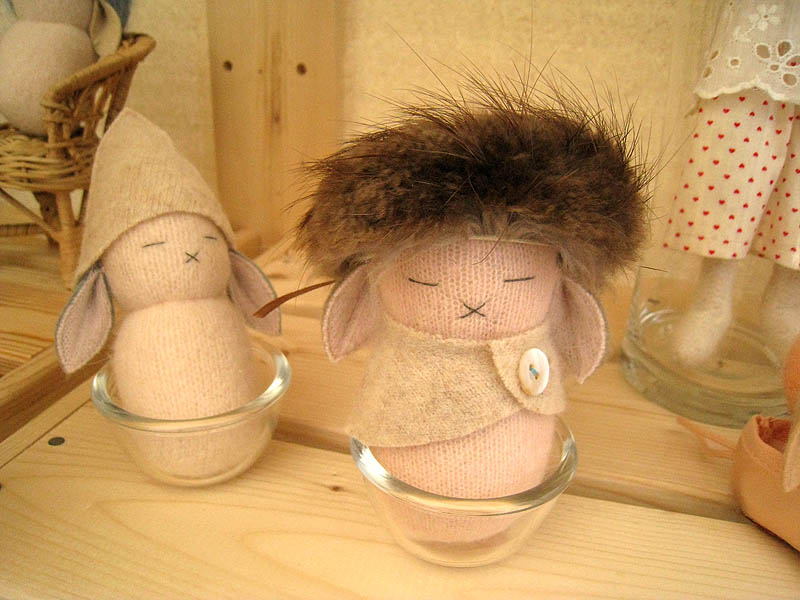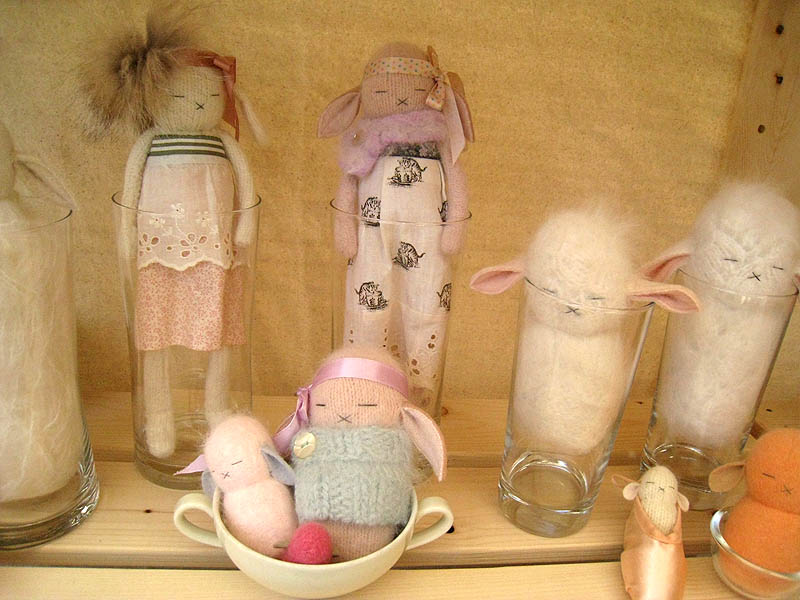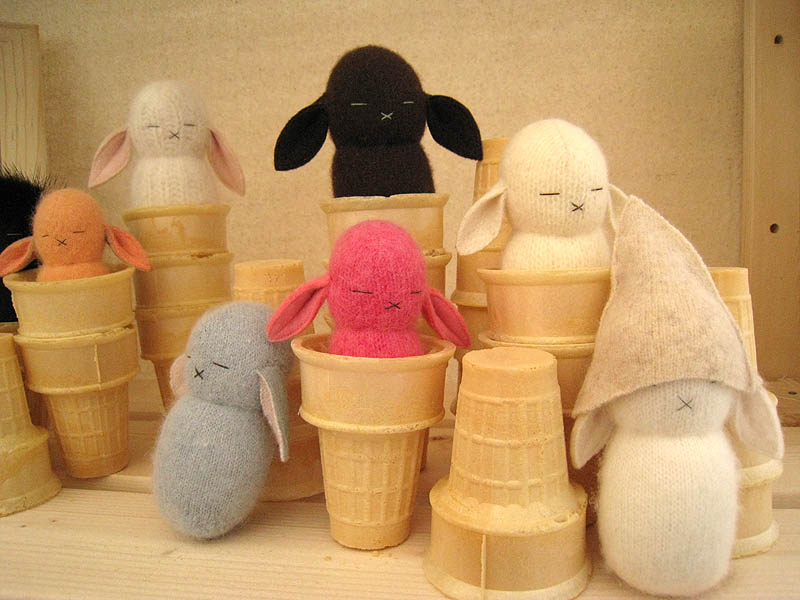 I also liked the animal busts at the Felt Factory by Sabine Alpers. All the animals are all patiently needle felted from wool.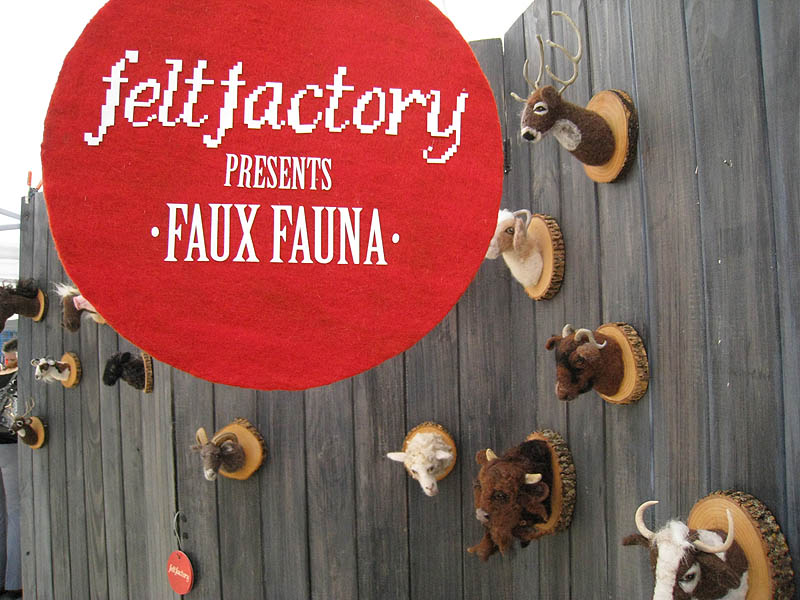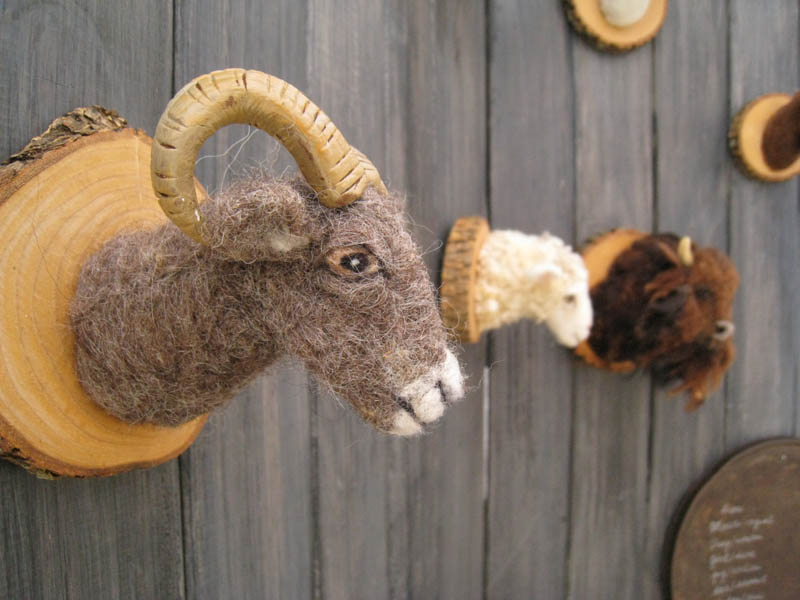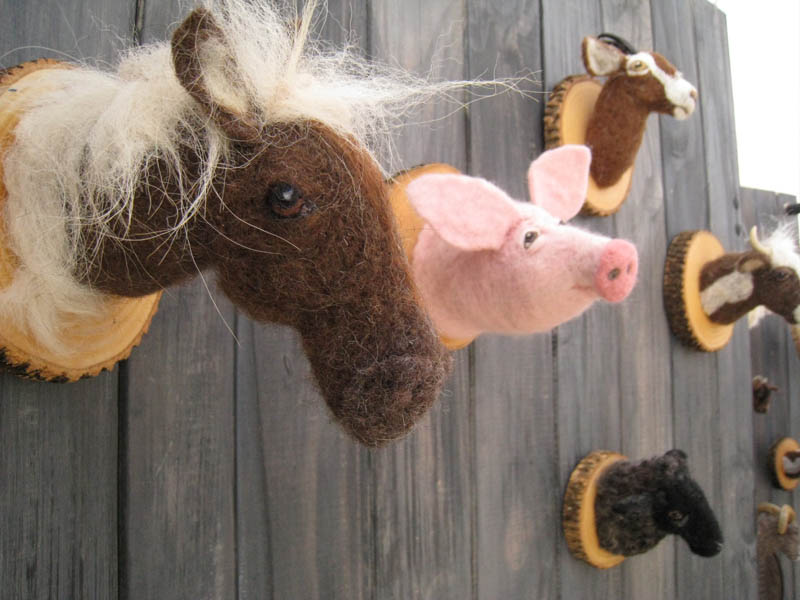 And one of our blog favourites, Amanda Ho of Denture Thief Productions is also at the show. She has many of the items we've featured previously plus new elephants! Love the embroidery details on all the elephants, making them each unique. She also has a new website so check out her stuff: www.denture-thief.com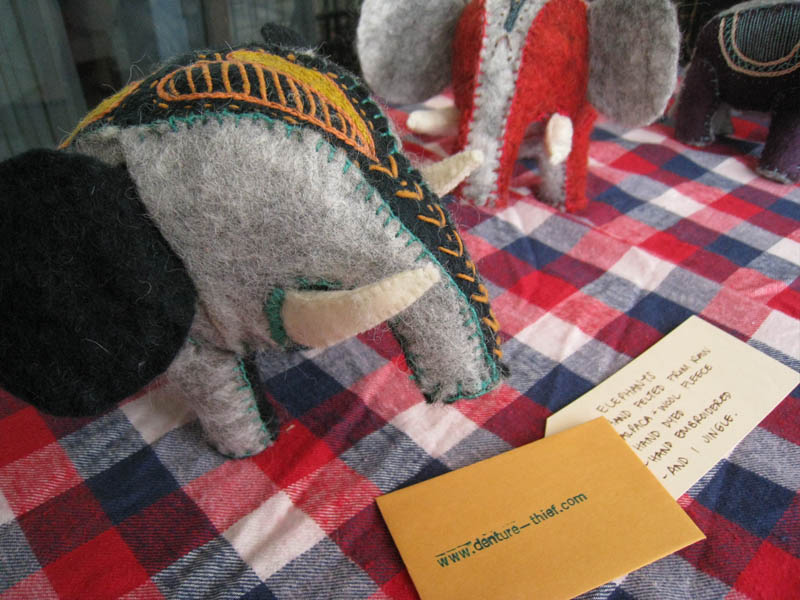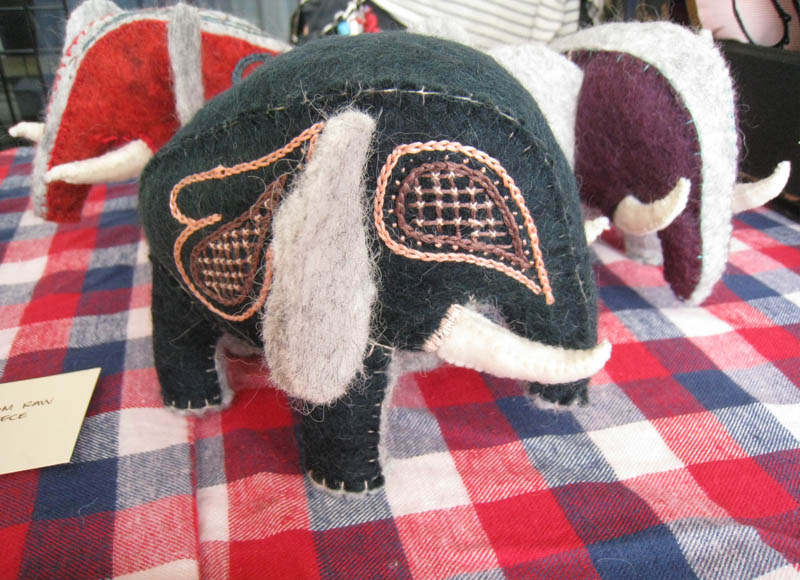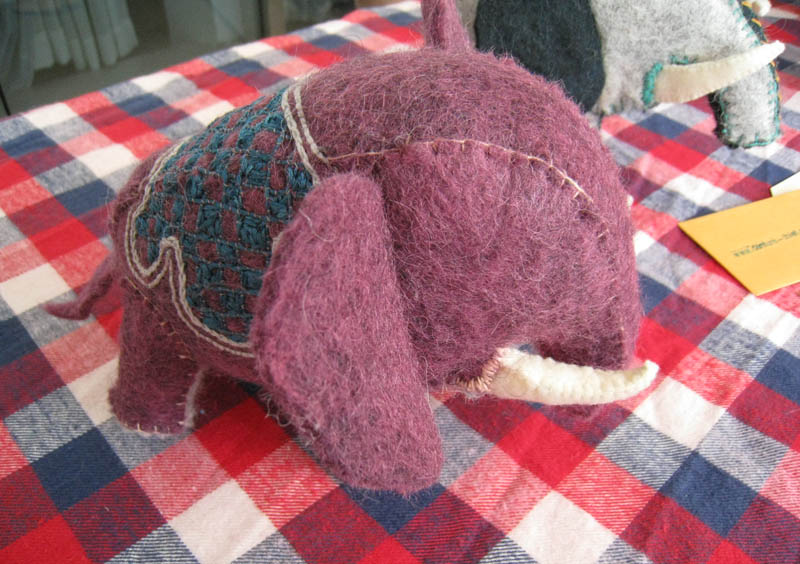 Wish I had more time to spend at the show, but hope this little preview leads you to check out all the artists there! ~ Lurgs