What do you do on one of the first warm days after a blistering winter? Fro-yo, yo! Had my first taste of Menchies self-serve frozen yogurt bar at 511 Bloor St. W. (2 blks east of Bathurst). This candy-coloured place of happiness was just perfect for dessert!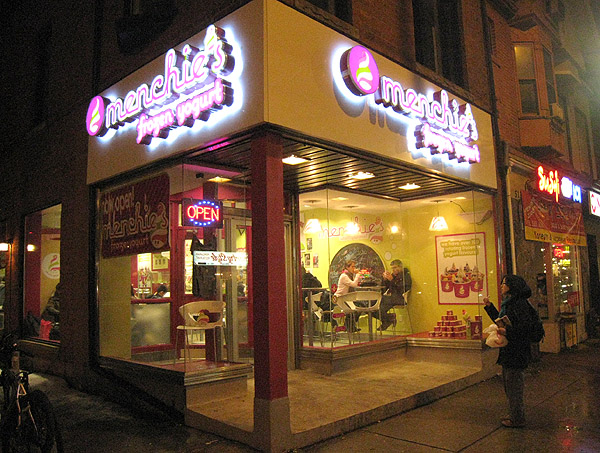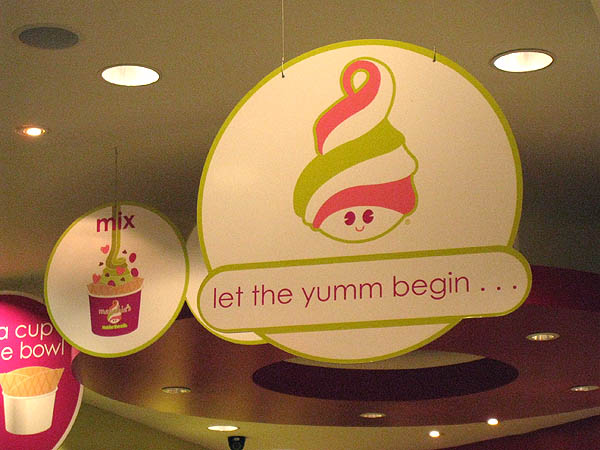 Indeed, let the YUMM being! This place is great if you want to indulge a little or A LOT!! First you pick up a cup (or choice of waffle cup) and gaze at the wall of flavours. Various flavours are paired up like Chocolate & Vanilla, Strawberry & Mango, Caramel & Frozen Hot Chocolate, etc. and you choose one or the other, or a twist of both.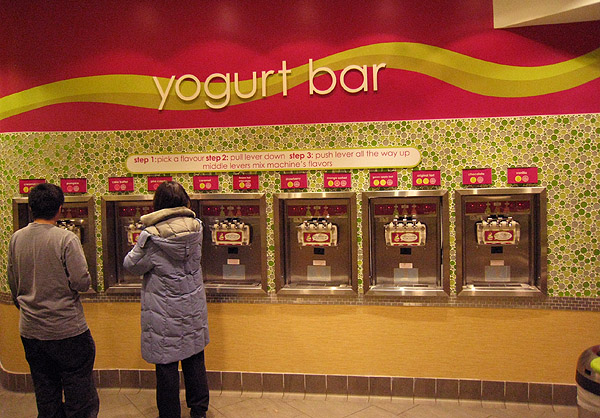 Then there's the toppings! A wonderous assortment of chocolates, nuts, candies and fruit. My favourite was the little cubes of mochi (japanese rice cakes).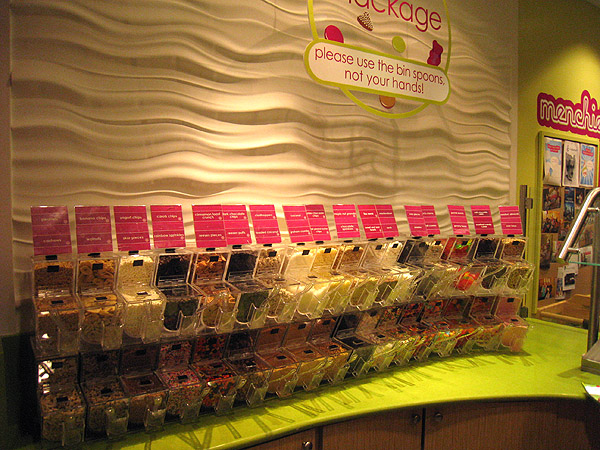 Then you just pay by the weight (49 cents/oz.)  Didn't have a chance to snap a pick of my mix (Green Apple Tart, Mango and Strawberry yogurt with mochi and strawberries pieces), but it was refreshing and light. Looking forward to going back to try another mix. There's another GTA location in Richmond Hill at 9360 Bathurst St. (at Rutherford Rd.).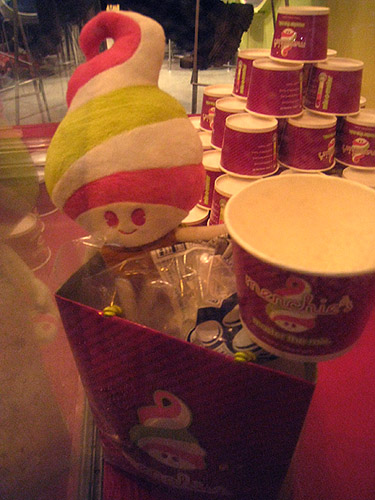 ** Menchies update ** Already went back in the same week. This time I got a shot of my mix. Some caramel, frozen hot chocolate and vanilla yogurt with dark chocolate chips, mochi, crushed candy cane and clodhoppers! The frozen yogurt is more sorbet consistency than creamy, but oh so much fun and still tasty!