I wasn't even sure what brain slugs were, until I was shown a picture, but when asked to make some parasitic slugs, I said "what the hey! I'll give it a shot!". From the world of Futurama, these little suckers attach themselves to human hosts and control their brains.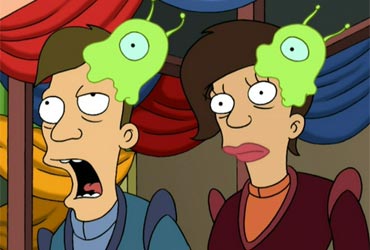 So off I went to find some pistachio coloured fleece and cheap hairbands from Ardenes. There's some armature wire in their antennae to keep them perky and a wide loop in the base to slide in a hairband. They turned out pretty good.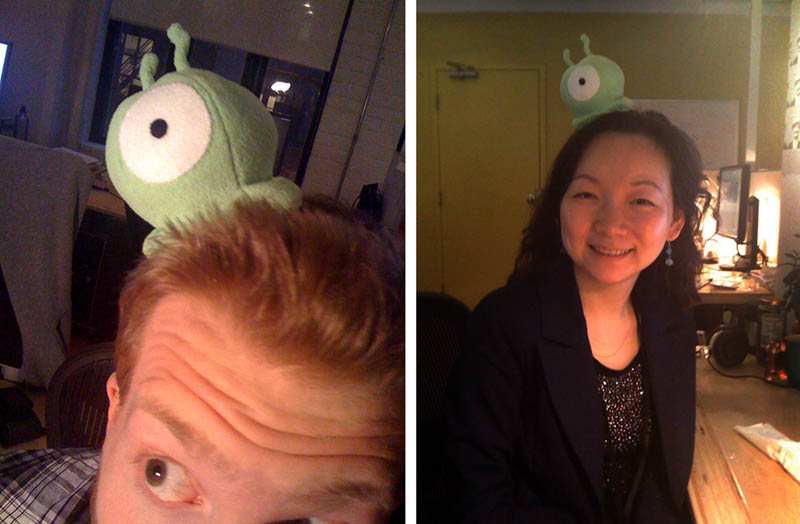 It's brain slug, brain slug, they stare through their one giant eye,
They're fun for a girl or a guy!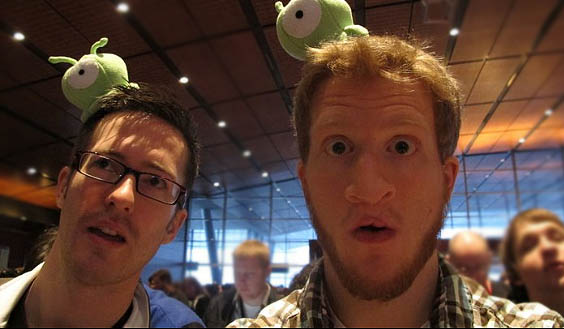 Mr. P and Macaroni (my plush benefactors) wore them on their big trip to Pax East and were the belles of the game-fest extravaganza. Thanks guys for the chance to make your slug dreams come true!
~ Lurgs