Christmas and the holidays are always a great time to bring out the craftiness to the max. and let the cut & paste shine! I was hit with a cold/flu for a week that knocked me out, so I didn't get to all the projects I had in mind, but here are a few lovely things that arrived in the mail from some thoughtful craftsters.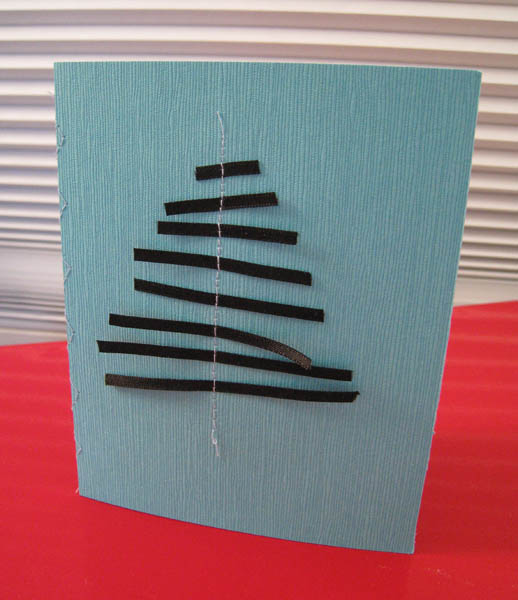 The annual cards from Ms. O are always simple, yet thoughtful and elegant. Some black ribbon form the shape of the tree and are attached with just a line of stitches from a sewing machine. Love the different textures and just the easy, casual way the ribbons lie.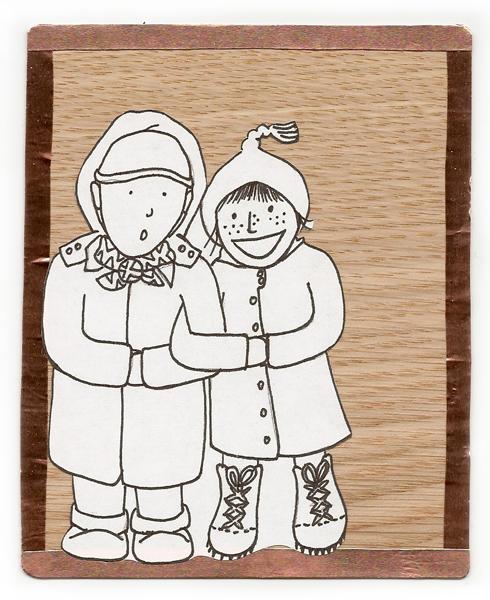 This card from A&P is just so delightful to me. I think P has really captured their likeness and spirit in her self-portrait. Also like the simple drawing on white with the wood veneer background. I can imagine them on another usual stroll that turns into a small adventure.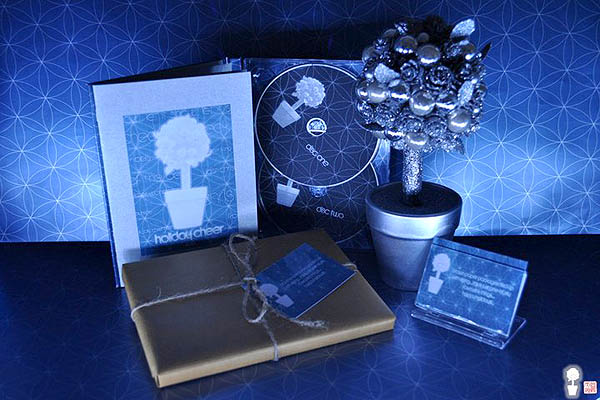 And finally the titan of Christmas cards/packages. This year the theme being "brown paper packages tied up with string….", Lennartz has outdone himself again with a 2 disc Christmas songs compilation. There's also an accompanying booklet with a personal message and track listings. All beautifully packaged, ready to rock your Christmas party. And the sheer number that he produces is astounding, yet still not enough for all his fans. So it really is like getting a Willy Wonka Golden ticket and this year I was a Charlie Bucket.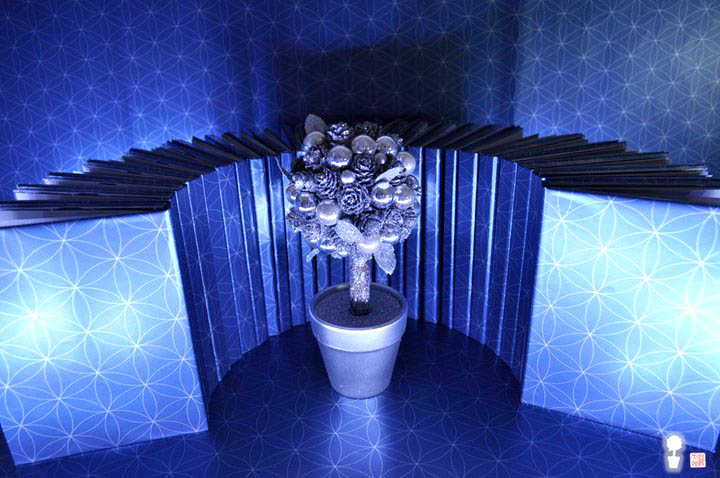 Thanks for all these works of art and the love and effort put into them. You all inspire me in many ways and I wish you all the best for the holidays. Rest up from all your crazy crafting! ~ Lurgs