Inspired by various animal silhouettes in market signs, especially Boccalone's sign at the Ferry Building in San Franciso, I decided to make a magnetic board for Soof's house-warming gift. Knowing she loves bacon, I knew she'd appreciate swine gracing her new kitchen wall. I could cut the shape out of some wood, but as the weather is getting colder and I think our jig-saw is busted, I thought of a more convenient approach. Searching on Etsy, I found an abundance of pig-shaped cutting boards (who knew they'd be so popular!) and decided on one from Grace Goods. I really liked the shape of this one.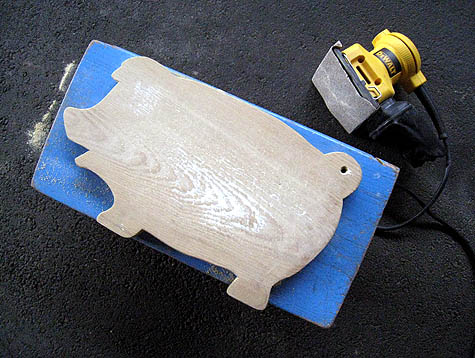 I smoothed on some putty to fill in nail holes and uneven parts on the surface and gave it a quick sand.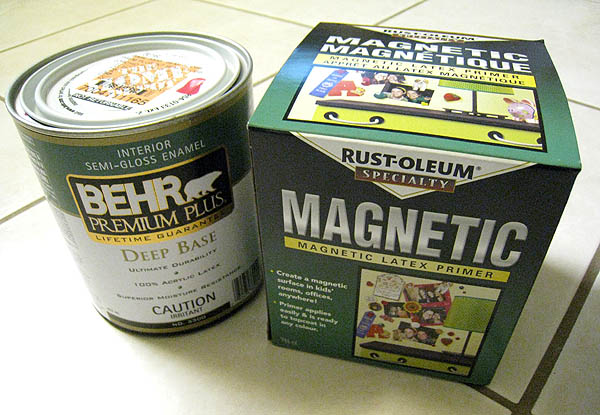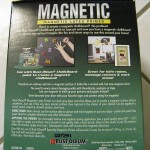 I picked up some Rustoleum Magnetic Latex Primer and a semi-gloss latex paint from Home Depot. **I also saw another brand of magnetic paint at Michael's  Arts and Crafts, so if you have their weekly discount coupon, that's a better deal.** (Click on the thumbnail if you want to see the details on the side of the box.)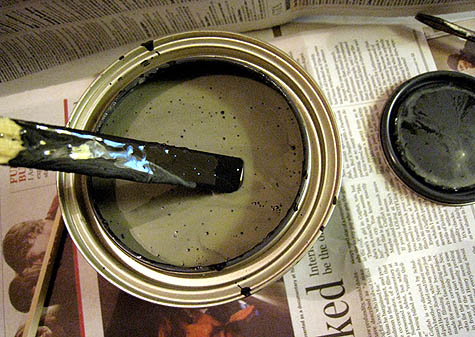 The magnetic paint is grey and black emulsion. It kind of reminds me of Chinese sesame dessert. The more coats of paint, the stronger the magnetic attraction. I ended up applying about 7 coats of the magnetic paint.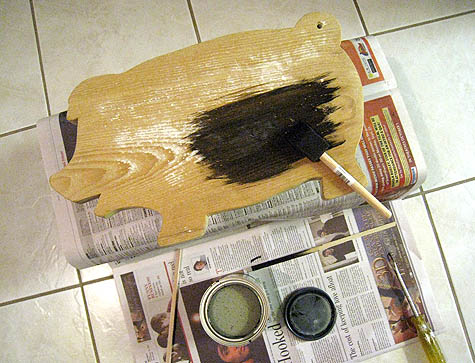 You need to wait 30 min. between coats.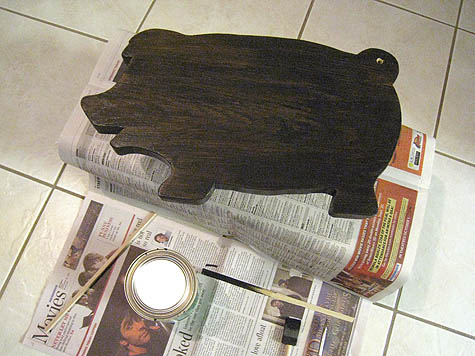 Unfortunately the base layer of magnetic paint is quite dark and it was difficult to paint over the grey. I really wanted a vibrant raspberry pig, but I was also afraid that too many layers of the pink paint would lessen the magnetism. I ended up with some grey streaks showing through, but it's raspberry enough and I quite like the resulting texture of the surface.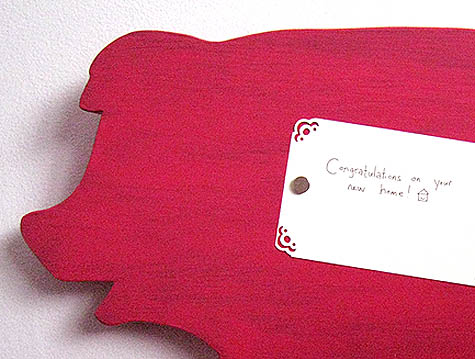 Also, I read some reviews previously for the magnetic paint and it's true, rare-earth magnets seem to work best on this surface! I got mine from Lee Valley.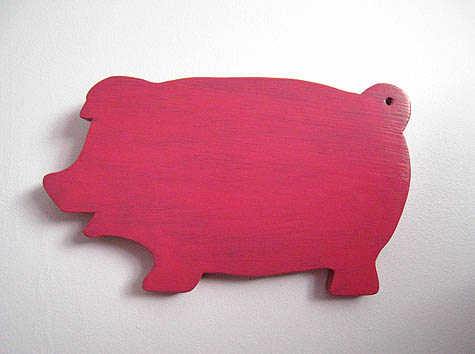 So there it is, a little piggy ready to hold recipes, coupons, lists and notes while you sit at the table munching on bacon and contemplating your day. ~ Lurgs