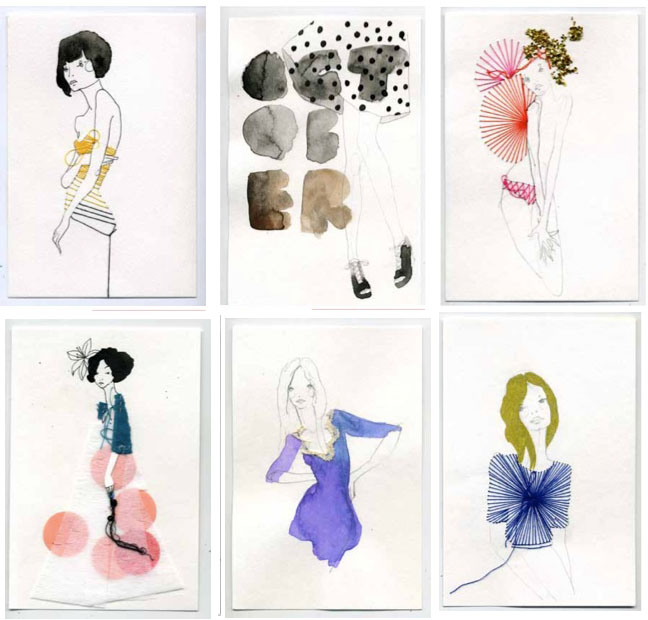 Have you ever looked at someone's artwork and just been gobsmacked by it? That's how I feel about Kat Macleod's work. And judging from her growing popularity, I'm not the only one. I blogged about the Michi Girl book called "Like I Give a Frock" awhile back and Kat is the genius behind the drawings/collages. My eyes could not get enough of it. I loved the watercolours and the bits of fabrics she cleverly incorporated into her work. Her work is all about the details and I'm a sucker for details.
The other day, I was reminded about her work and started googling like crazy for something that I could buy with her work on it (besides my fabulous Michi Girl book). I found some pillow cases, a ceramic plate, and some decals.  All of which can be purchased online at Third Drawer Down. I plan to save up so I can actually get a piece of her work from Lamington Drive Gallery. And although I'm not much of a cocktail drinker, I'm thinking about purchasing The Cocktail book that she illustrated. I think I'm gushing..am I?
Kat is from Melbourne, Australia and she did an interview awhile back with Lucy over at The Design Files. And she sounds like such a sweet and modest girl!  ~yy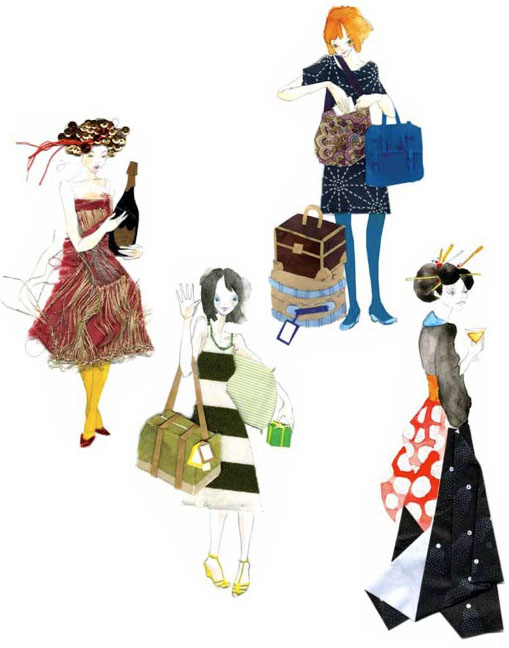 See her in action in a video posted by Jacky Winter here.