I usually don't wander into the Disney Store (I find all those glittery princess dresses and the Hanna Montana soundtrack somewhat repellent), but something caught my eye the other day and like a moth to the flame, my whole trajectory changed and I was sucked in.
The new Disney Pook-A-Looz line of plush toys is just awesome! See! Simple is better!
It's like simmering down these iconic characters to their funniest and best bits. All the different styles of characters have been translated into the same language. After some googling research, I discovered the lead designer is Jose Zamora (you can see his website here) and he described the process as trying to capture "one key element, gesture or trait of each character". Simplicity and caricature are hard to do sometimes, but these just hit the spot. You can check out all the characters here.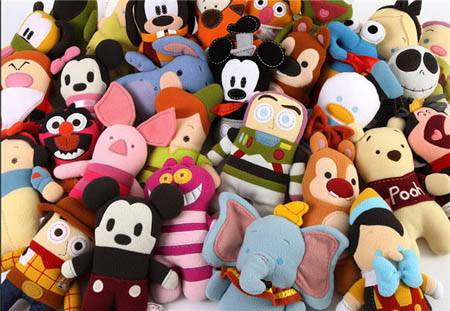 ~ Lurgs