Check out the Ramen Party! A project to introduce preschool kids to food, music and fun! Come meet Mr. Ramen and his charming friends and join the party.
Learn more about the project here and check out their catchy music video.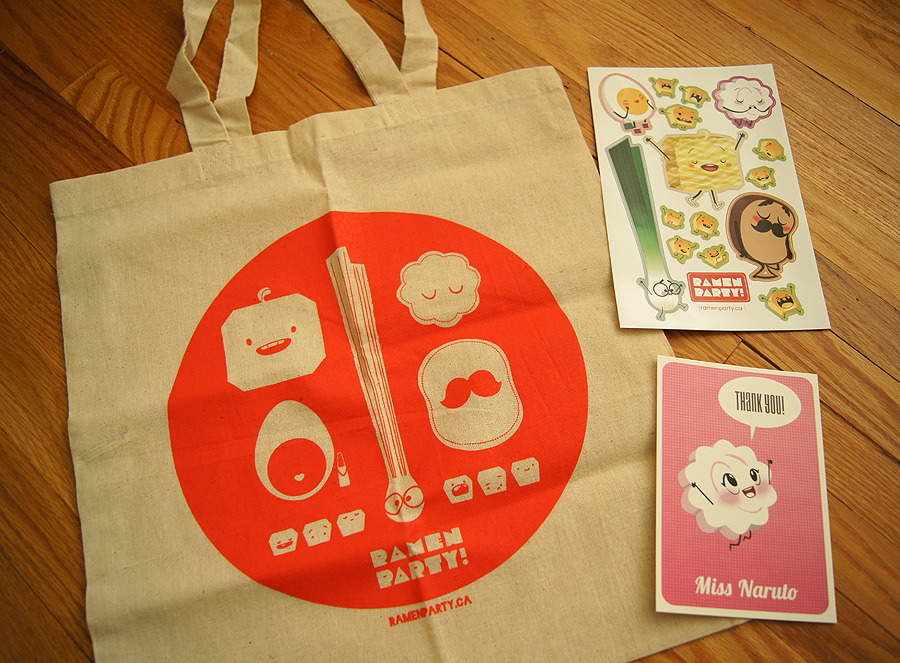 Here's my sweet Shoyu package for supporting their indiegogo. An awesome tote bag, signed print and stickers!