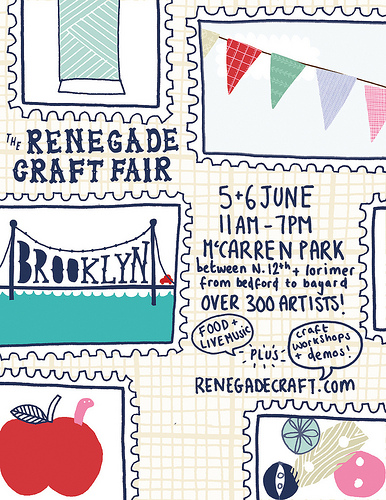 So. The Brooklyn Renegade Craft Fair was 2 weeks ago. Yes, that's right. So much for efficiency and all that. Anyway, here it is. I obviously had to share my amazing experience with you and the talented people I met!
I was very lucky to have been in Brooklyn during the Renegade. It was my last weekend in NYC and what a way to end my stay! This was a dream. Started off with a nice brunch with some lovely ladies across the park then headed over for some financial damage. The weather was a bit unfortunate. But although it was calling for rain, it never really happened. Just crazy winds that kept blowing vendors' things away!
I guess I'll start with the people I bought stuff from and the order we saw them in. First up was Ink and Wit. I love cards. I love letterpress cards. And Tara behind Ink and Wit had beautiful designs! Lots of darling animals. In addition to her cards, she had totes, prints, stamp sets, and linen tea towels! I wish I could have bought one of each. I envisioned her alphabet poster framed in my unborn child's room…too bad I don't have any preggar friends at the moment. Anyhow, I had a nice chat with Tara. She was saying how she had recently done the National Stationary show. I'm sure she got some large orders because she is really lovely and talented. Check out her stuff online!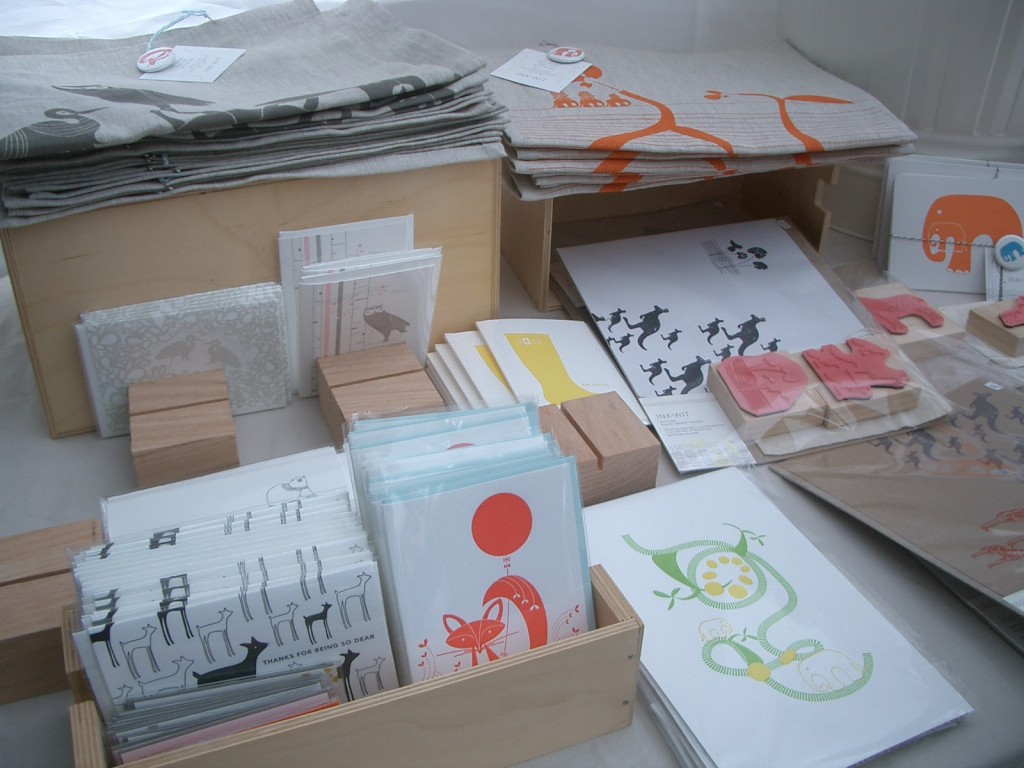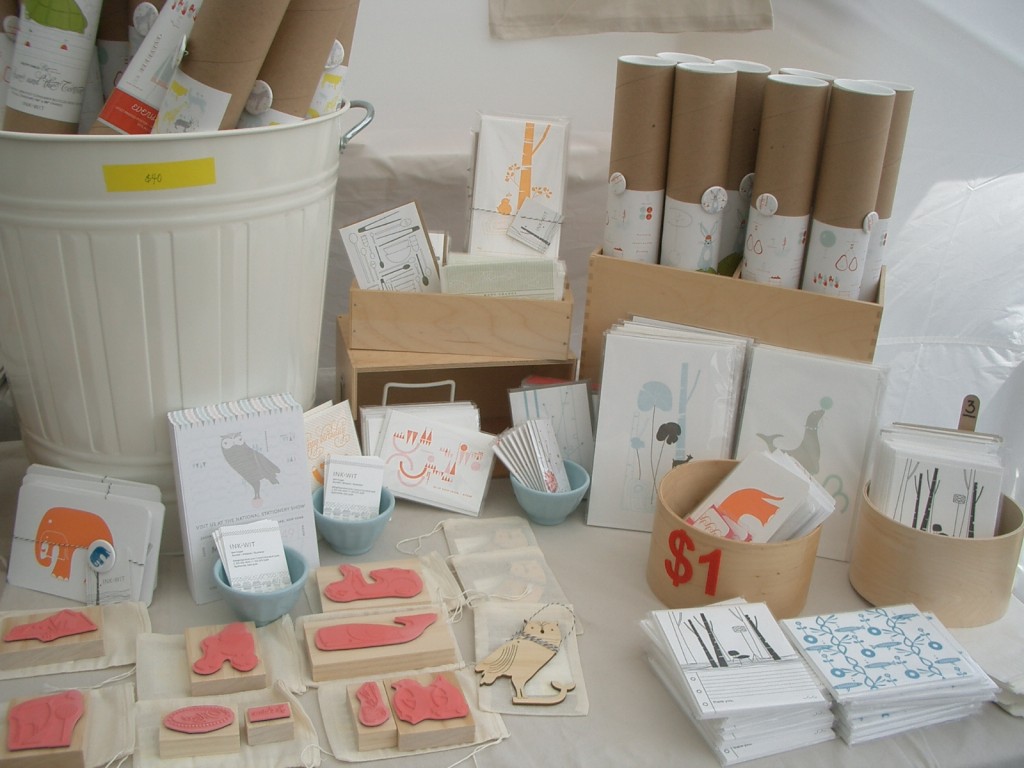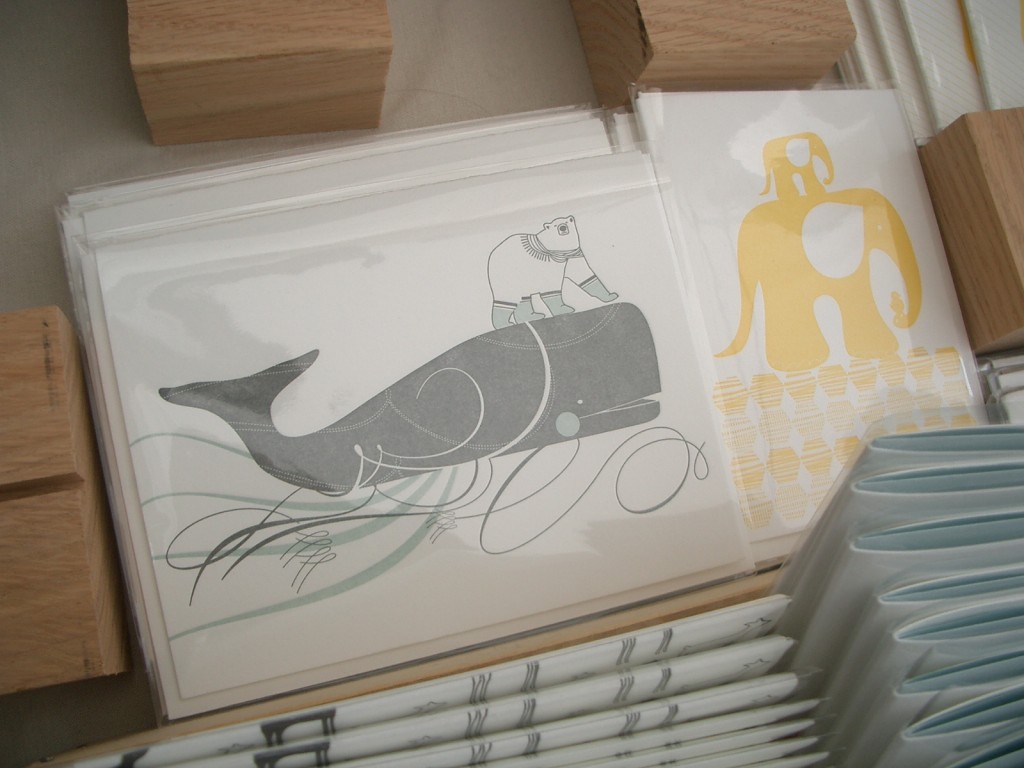 Next up, my sister and I stopped by Colleen Heineman's table. She sells wonderful hand cut sterling silver pieces. Amongst some cool knot designs, chair silhouettes, teeth, botanical earrings, and other lovelies, we spied a cool hammerhead shark piece which we both ended up getting!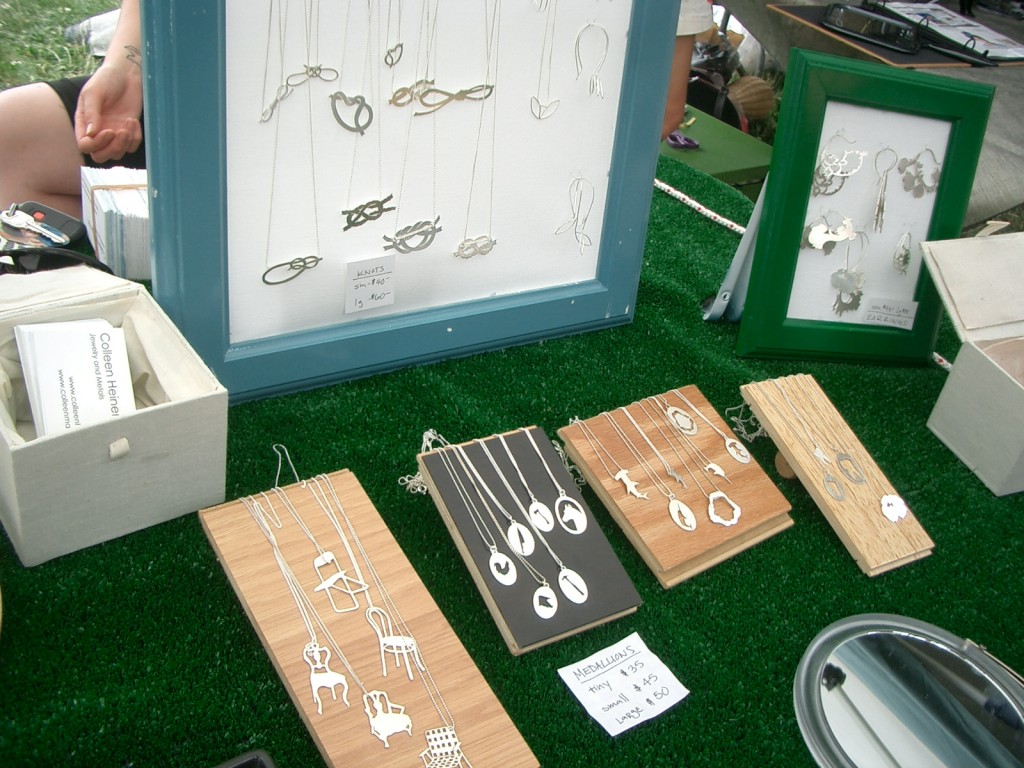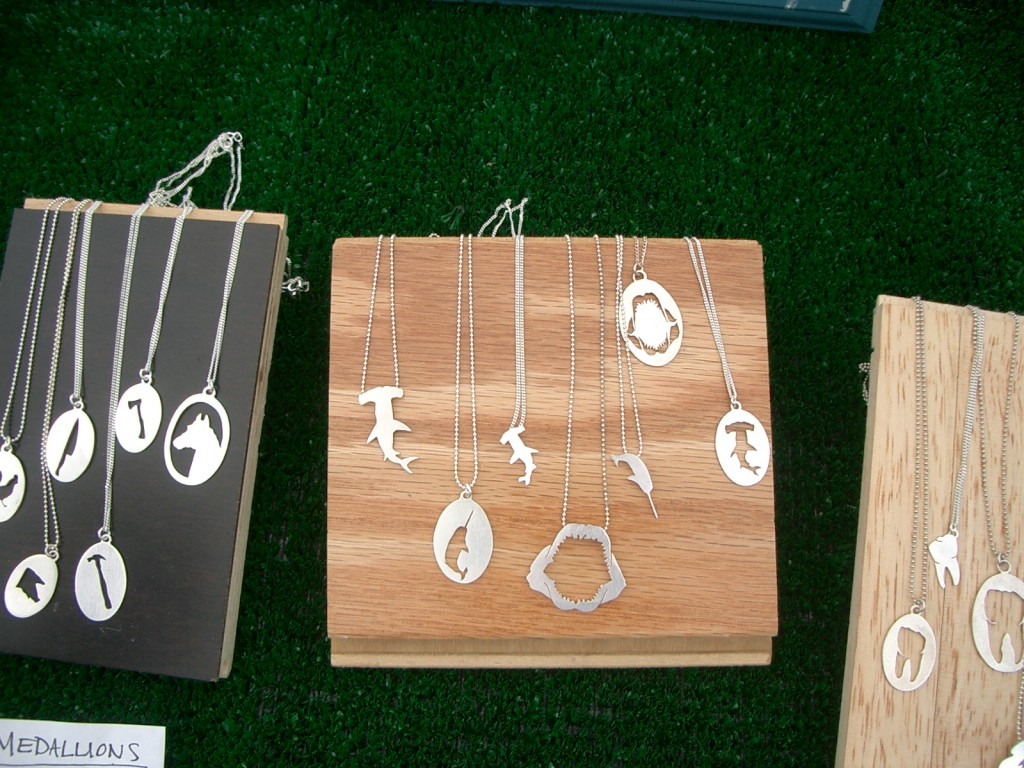 Who doesn't love an arty guy? Especially one with a pretty cool name like Regan Smith Clarke. It has a nice ring to it then say…Yvonne Yee. So why not combine it with some designing talent and share it by creating a label of t-shirts and prints? That's what Regan Smith Clarke's done and you'll love him for it. Why? Because his vintage-inspired designs are pretty cool. His brother was on hand to help out at the fair and what friendly guys they are! This Russian doll print that I got is a perfect addition to my Russian doll collection. How sweet is the design with the skeleton in it? Check out his online shop here.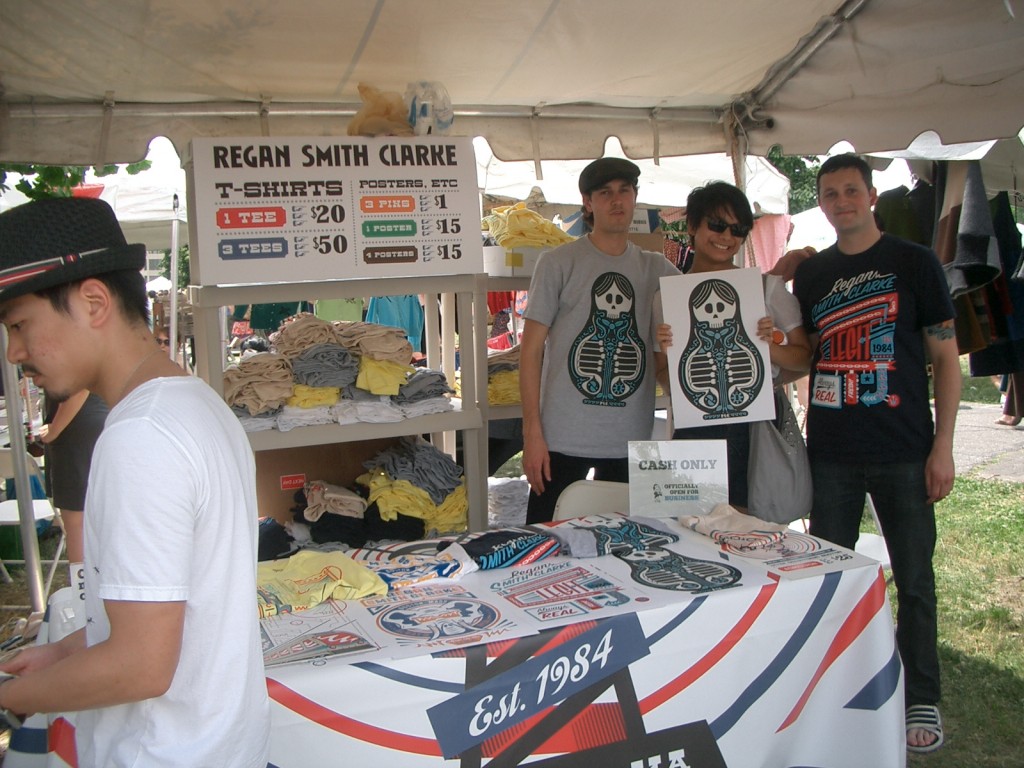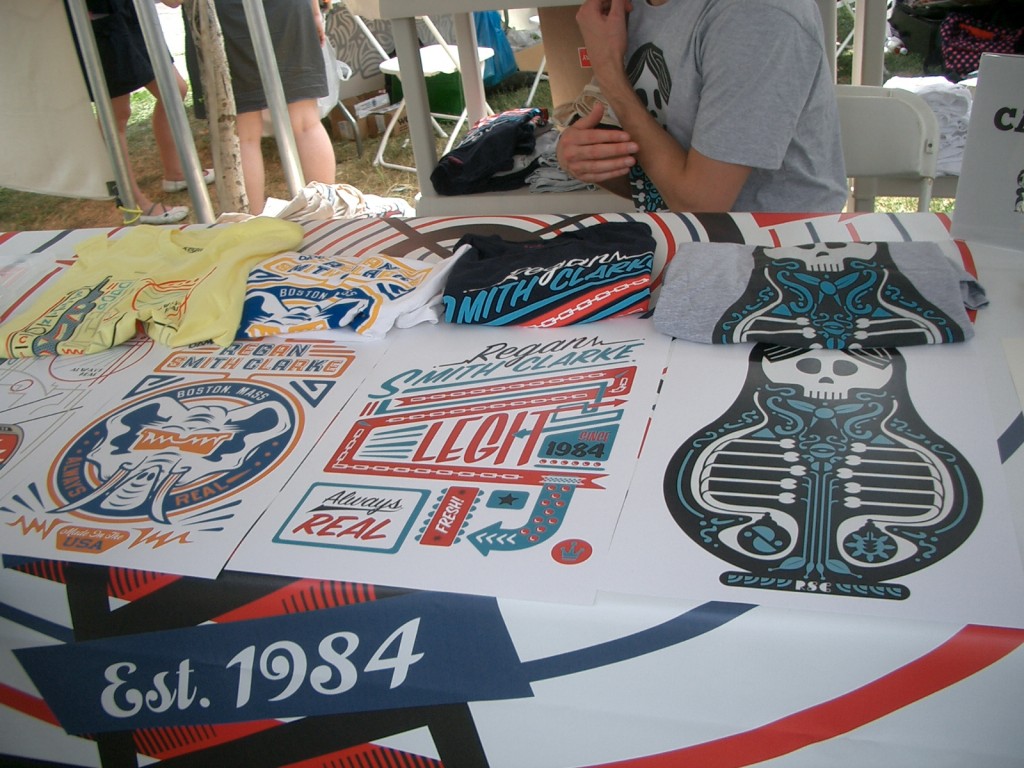 P.S. he wasn't named after the president. So consider that a question checked off if you ever get a chance to meet him!
Another artist's table we stopped at was Kate Sutton.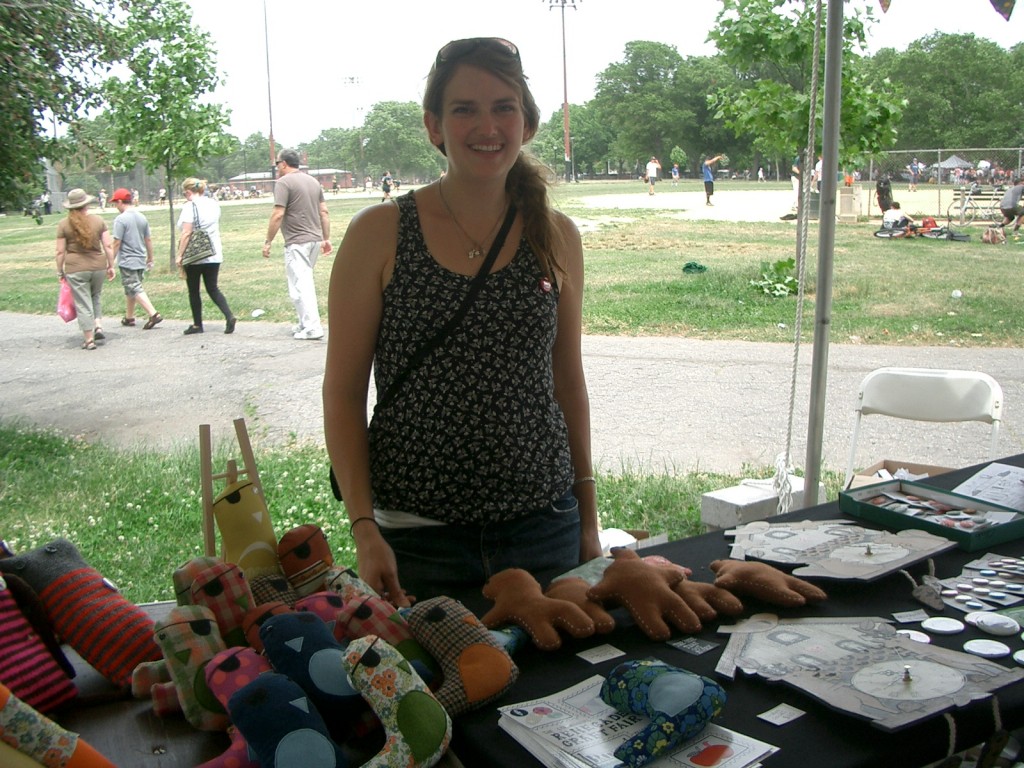 Kate's from the UK and made the trip over for the fair. I thought that was pretty cool and inspiring. I love Kate's stuff! She had prints, stuffed animals, stuffed gingerbread men that looked like parts were eaten, cuckoo clocks, badges, totes, and little coin purses. I particularly loved her Alpaca character which I bought in a tote as well as in badges. And also her Yosemite Park inspired designs. I think I went back to her table twice so I could pick up something for my sister-in-law too. She's really lovely to chat with! I can't wait to buy more of her things. She has an Etsy shop here.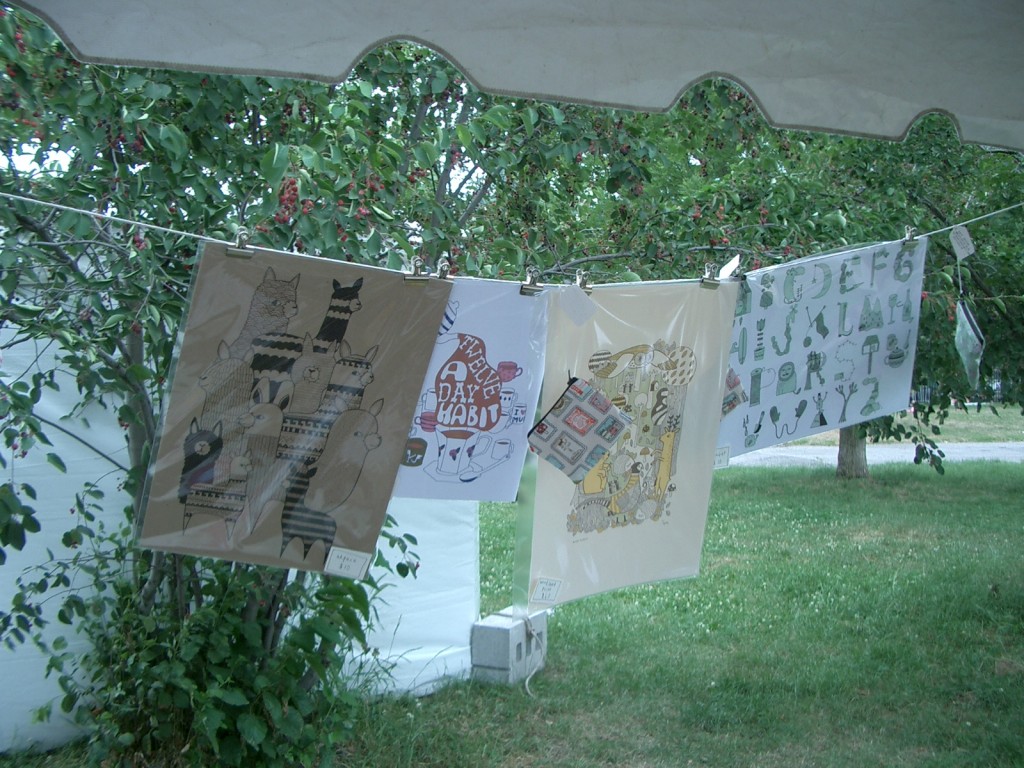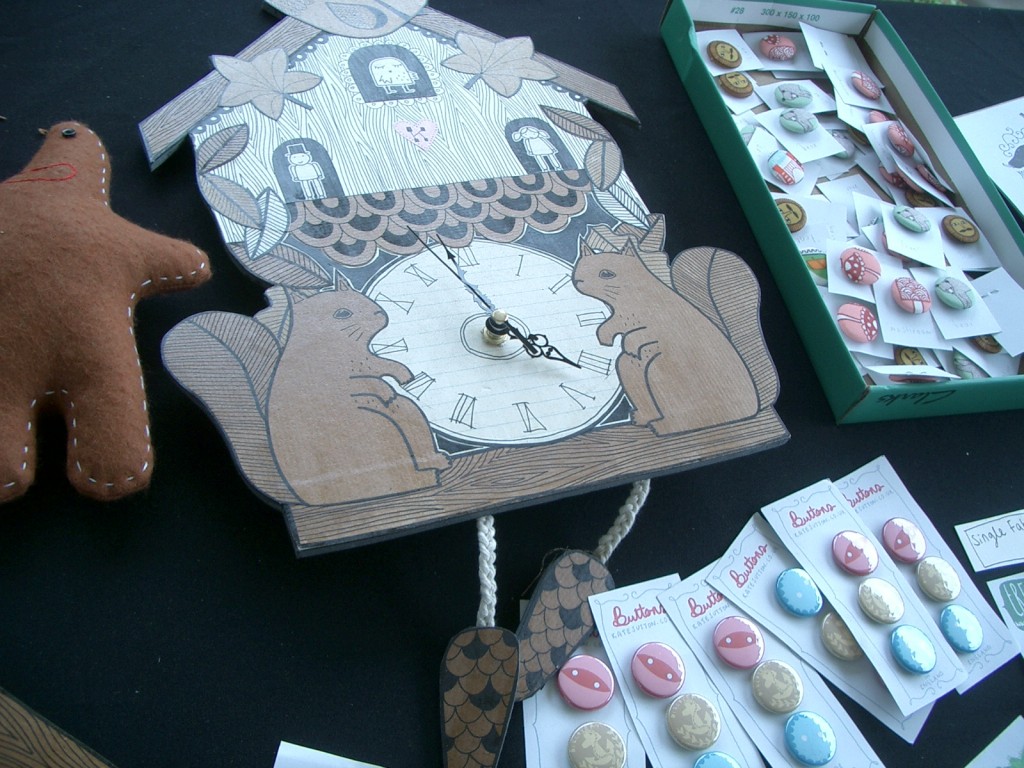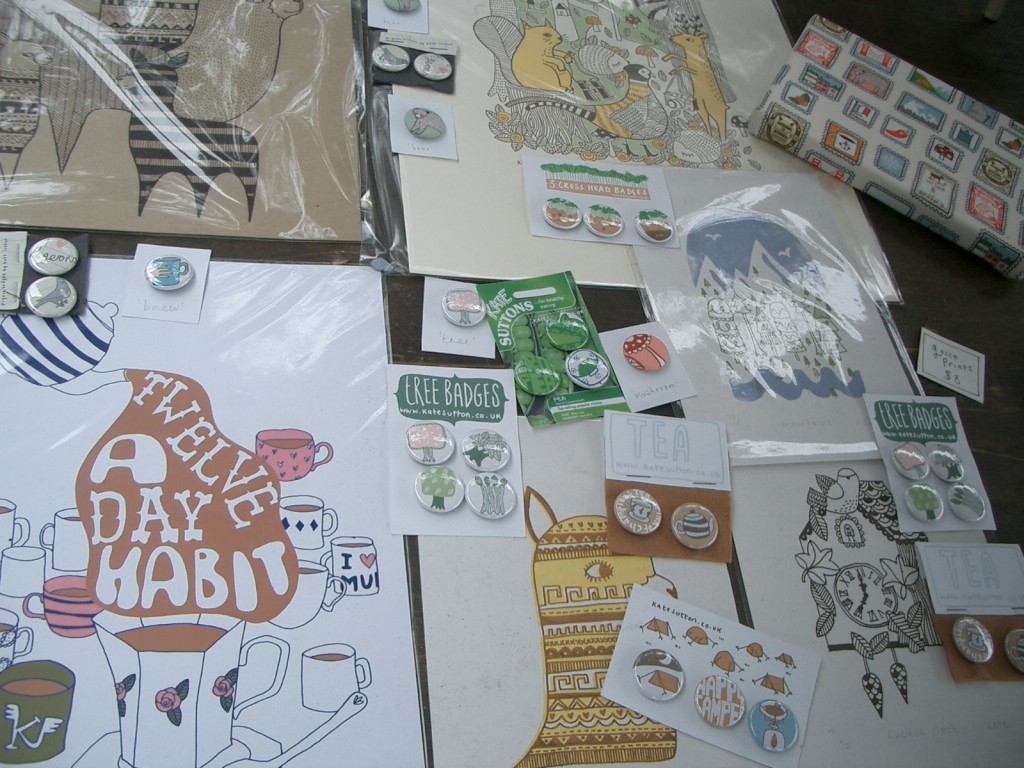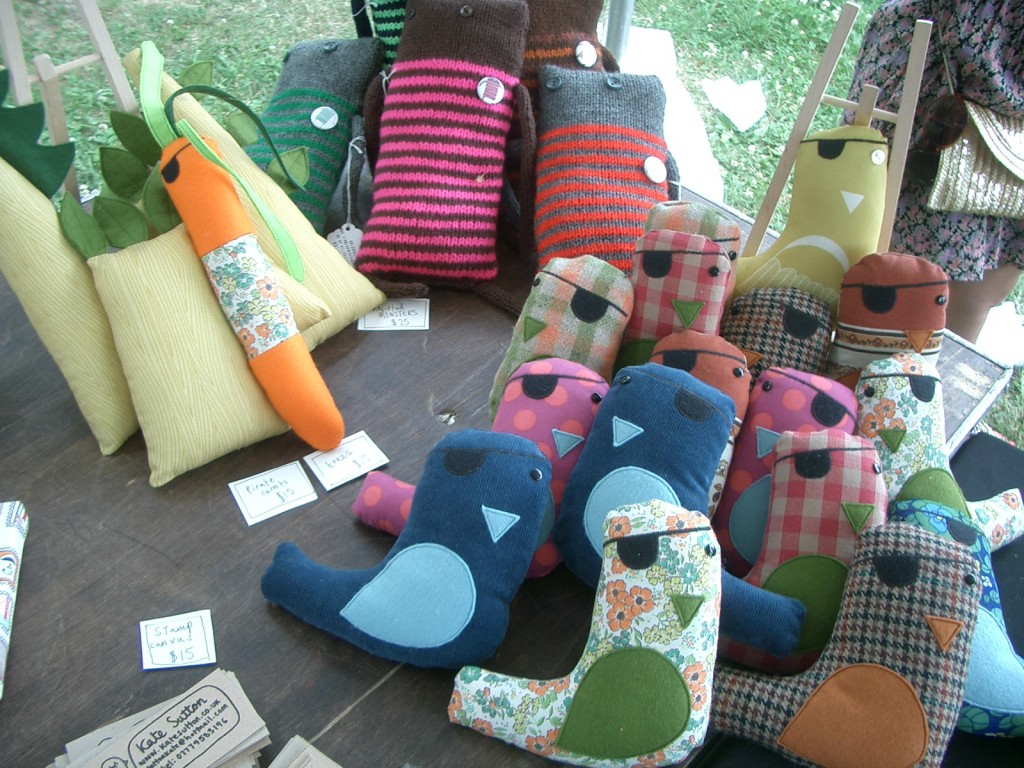 I took a ton of photos at the Renegade…but I think I'm going to do another post on that. Just wanted to first write about a few cool, talented, and friendly people I met while there! Please check out their stuff online.
Another cool thing about the Renegade Craft Fair was the awesome free photo booth that Magbooth Co. set up there. I noticed that this is something that is popping up at many events like weddings, craft fairs, graduations, festivals etc. Awesome promotional idea for Magbooth!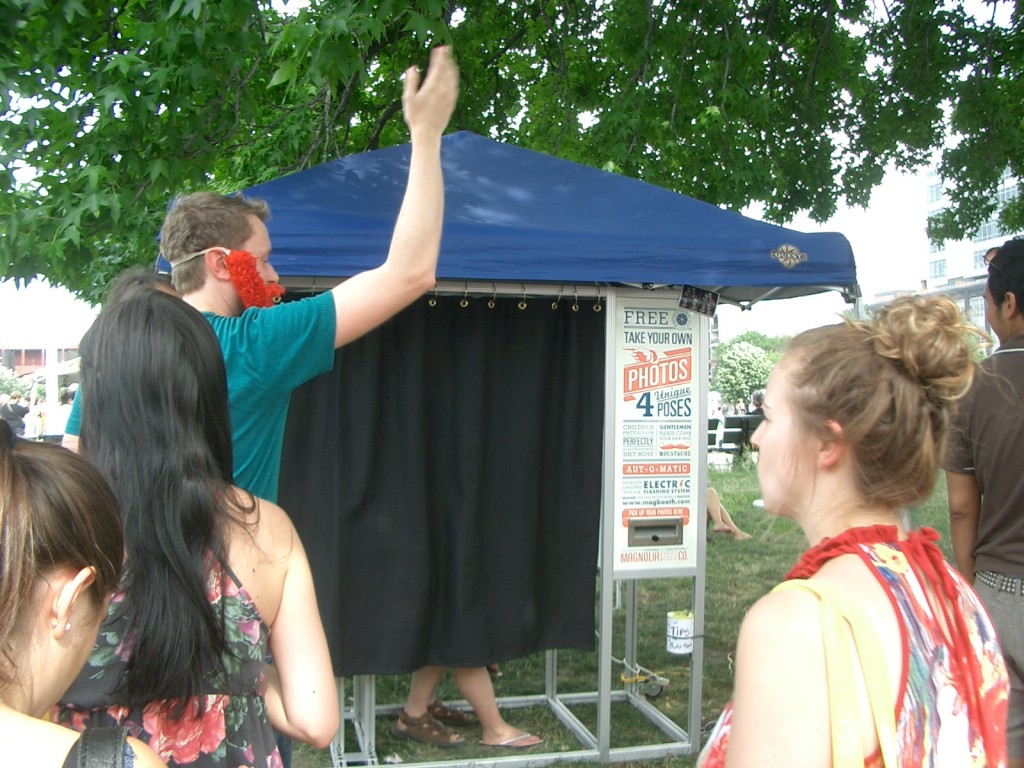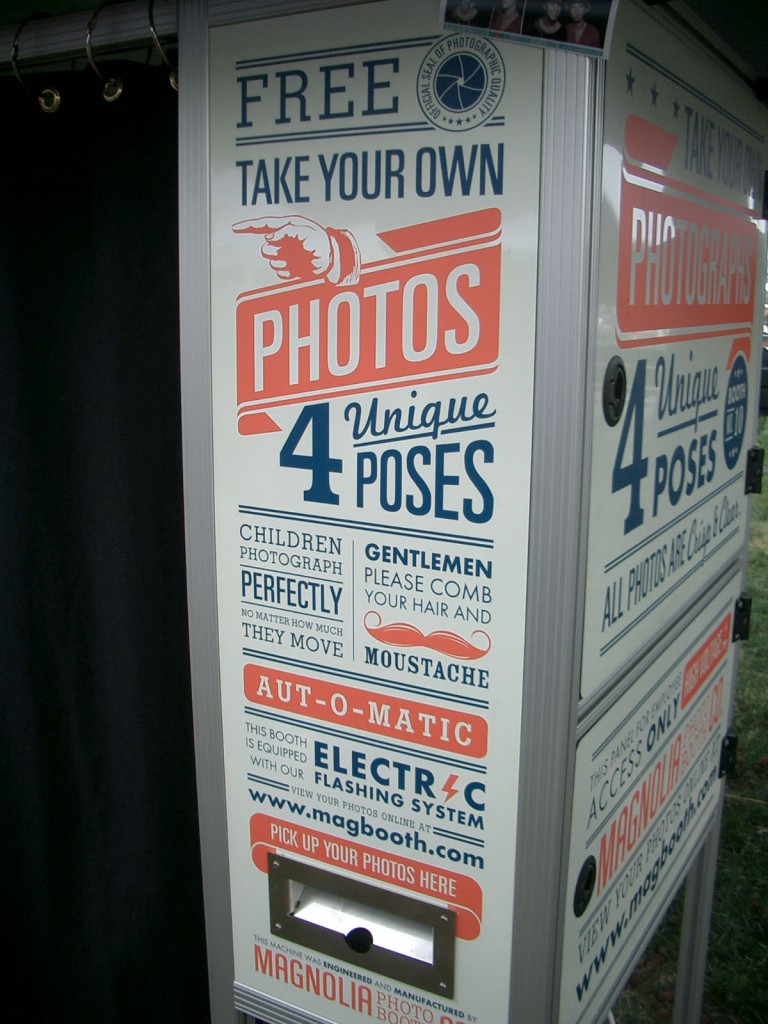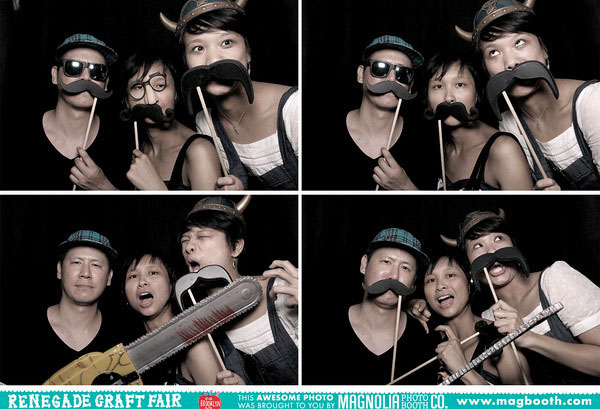 More photos of Renegade to come…
~yy