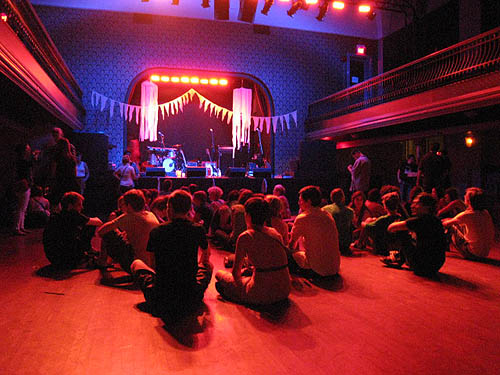 The Sweatshop took a night off and went to check out indie folk band Forest City Lovers at the Great Hall. My first time at this venue and it's quite nice. Yes, it kinda looks like we're waiting for a school assembly to start…I guess people were tired.
The night opened with Carmen Elle (a girl and a drummer rockin' out) and Gentleman Reg (fun! fun! fun!). Both very talented.
This concert marked the release for Forest City Lover's new album Carriage and they have the single of the week for itunes Canada! (So go check 'em out cause you have nothing to lose and some new tunes to gain) Lots of happy, tender, melodies and everyone's so frickin' multi-talented with the switching around of instruments. I'm a sucker for violins too.