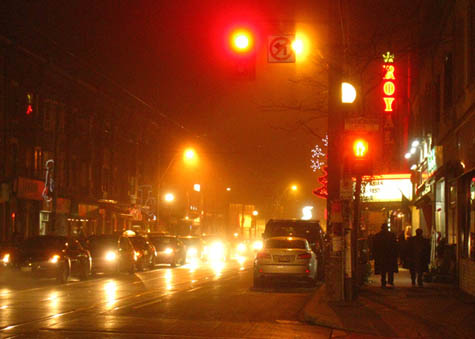 Ventured out into the foggy foggy night to catch Suite Suite Chinatown, a series of short films that's part of Toronto's Reel Asian Film Festival. The question "What is your Chinatown?" was posed to seven local Chinese Canadian filmmakers. The result was an interesting mix of media, collaboration with a film score performed live by the stage band from Mary Ward Catholic Secondary School and the EXERCISERS. It was a unique and entertaining experience to have the mix of film, animation, and live performance and also getting the opportunity to participate when the audience was asked to be the foley artists for a segment with sound effects props already distributed throughout the theatre. The films were both poignant and funny — though my Korean friend felt a bit left out as the Chinese-speaking cackled at the nuances between the cantonese and mandarin dialects in one part.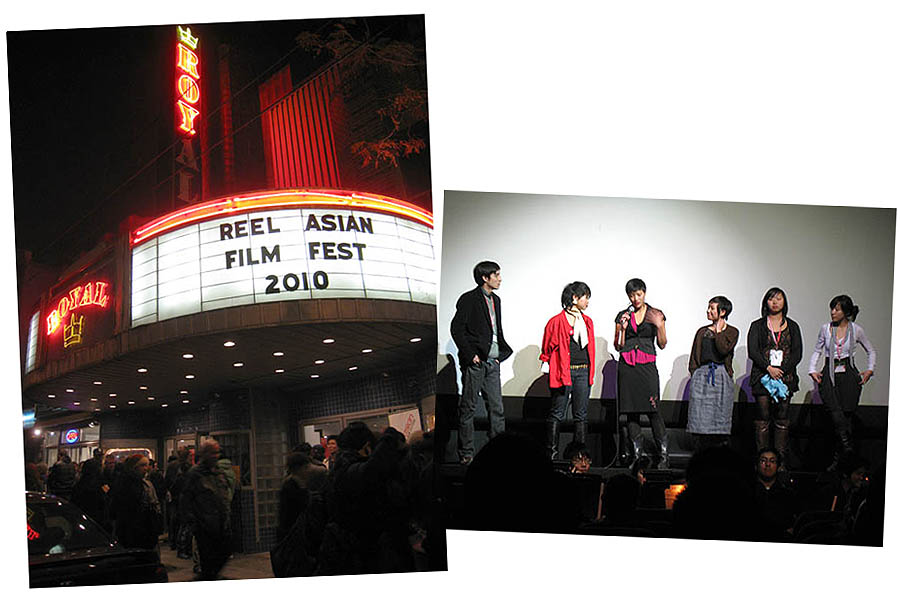 There's a free encore screening of Suite Suite Chinatown next Wednesday, Nov. 17th at 7:30pm. at the Scarborough Civic Centre! Click here for more info.
The festival continues for the rest of the weekend, so still opportunities to check out some films. Here's the full schedule.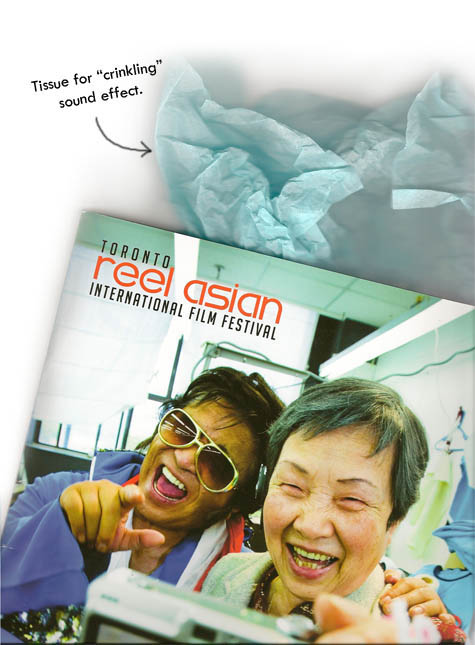 ~ Lurgs