I had the chance to see 2 great plays this week, both of Asian origin and on the themes of family, history, forgiveness and love.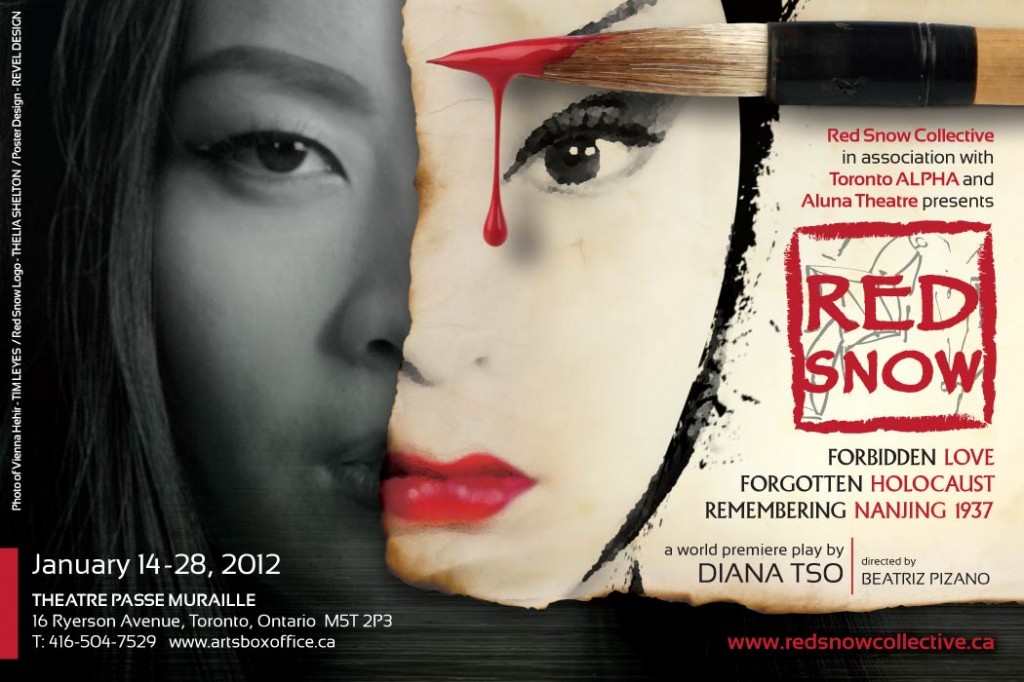 Red Snow by Diana Tso is the haunting story of Isabel as she journeys to find what happened to her family during the holocaust in Nanjing during WWII. The play brings to light this horrible event in history, that is often overlooked, and the need for forgiveness and reconciliation.  You can see it at Theatre Passe Muraille till Jan. 28th. For show schedule check here.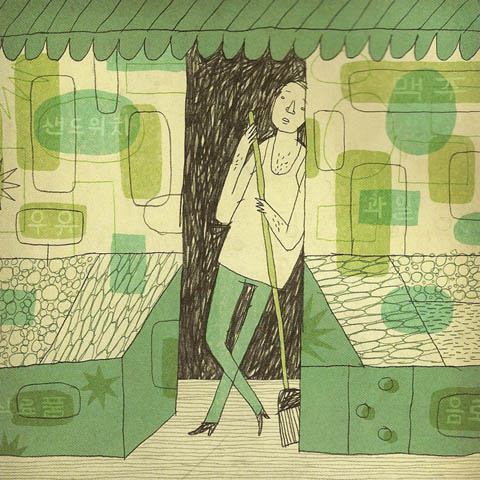 Kim's Convenience by Ins Choi, is the funny and touching story of the Kim family and their Convenience Store in Regent Park. I could identify with a lot of the feelings of growing up in an immigrant family. Kim's Convenience plays at the Young Centre in the Distillery District till Feb. 11th. Click here for schedule.
Knowing Diana and following her updates, and actually having been to one of the readings for the fu-Gen playwriting unit where a few scenes from Kim's Convenience were performed many years ago  (though I don't remember much), it's so great to see the fruition of all their time and effort. Congratulations to both on their inspiring work!
** I also really enjoy the illustrations Brian Rea in the Soul Pepper program, like the one above for Kim's Convenience. Check out his work here.